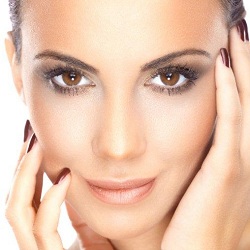 The internal nasal valves, the smallest areas in the nose, are partially responsible for the flow of air into and out of the lungs. When these have something known as a nasal valve collapse, it can cause many issues, so it's vital that you visit an experienced plastic surgeon to look into functional rhinoplasty surgery.
To correct an internal nasal valve collapse, many plastic surgeons use a variety of different cartilage grafts. One option is a spreader graft. By increasing the space between the septum and the upper lateral cartilage, the spreader graft makes the internal nasal valve larger. After this, your breathing should no longer be obstructed.
Board-certified plastic surgeon Dr. Hervè Gentile regularly performs rhinoplasty surgery for patients in the Corpus Christi area. If you want the professional opinion of a skilled plastic surgeon regarding your nasal valve collapse, contact us and set up a consultation.