Microdermabrasion
Conveniently located to serve the areas of Corpus Christi and South Texas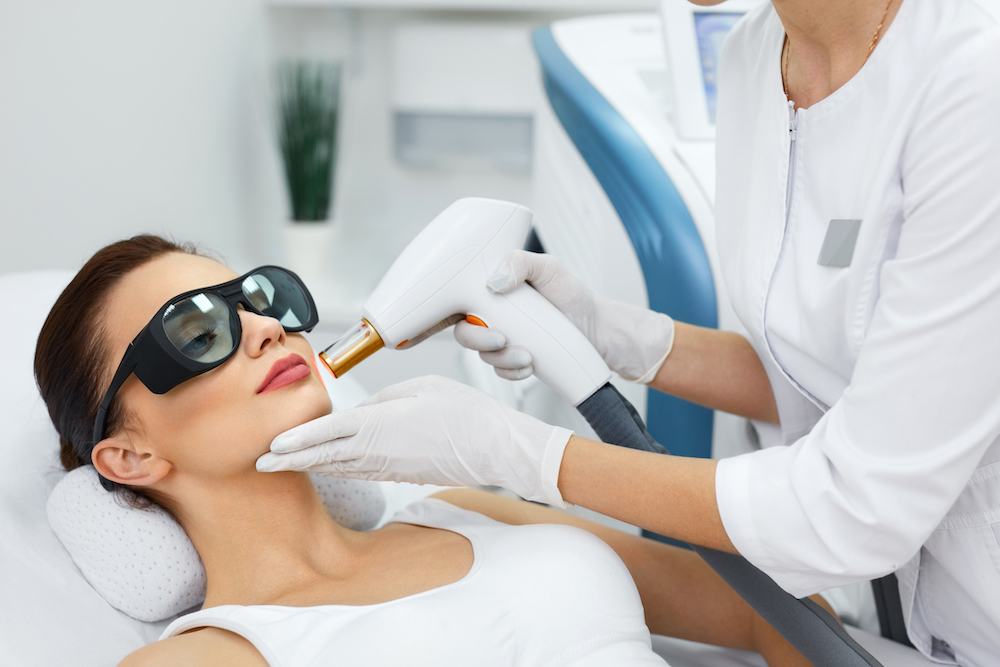 Microdermabrasion is a skin treatment technique that improves the texture and appearance of your epidermis. If you struggle with blackheads, age spots, fine lines, or acne scars, microdermabrasion can help.
Dr. Hervé Gentile is a board-certified expert in the field of cosmetic enhancement and he can help you roll back the years and replenish your youthful vibrance.  He is certified by the American Board of Plastic Surgery and the American Board of Facial Plastic and Reconstructive Surgery.  Proudly serving the needs of Corpus Christi, Texas and beyond, Dr. Gentile has an artist's eye and a surgeon's hands.  To learn how you can benefit from the doctor's dedication and expertise, please contact our office online or call (361) 881-9999 at your earliest convenience. 
We also offer virtual consultations to best suit your lifestyle and schedule.  No matter where you log on, Dr. Gentile wants to connect with you.
About Microdermabrasion
Pioneered in Europe, microdermabrasion is a non-surgical procedure to help make your skin smoother and younger-looking. The gentle yet powerful process removes dead skin along the surface, renewing it by effectively replacing it with healthy new cells.
Microdermabrasion is advertised under a variety of names such as Parisian Peel, Particle Skin Resurfacing, Power Peel, and Derma Peel. No matter what you call it, microdermabrasion is a simple, quick and very affordable alternative to laser resurfacing and peels.
Traditional methods such as dermabrasion and laser face treatments can accomplish the same goals as microdermabrasion. However, the downtime for more extensive approaches is measured in weeks. Ablative (cell destroying) methods carry added risks such as persistent redness and discoloration of the skin, which can be long-lasting or permanent. With microdermabrasion, there is little to no downtime and it is much less expensive, despite the fact that more than one treatment is usually required.
The microdermabrasion procedure lifts the skin via negative pressure and a jet of fine aluminum hydroxide crystals[1] one hundred microns in size abrades the skin at right angles.[2]  Then all the debris is vacuumed off.  Microdermabrasion results in a precise thinning down of the skin and has been described as "sandblasting with velvet" since the technique is applied gently and softly.
Benefits of Skin Resurfacing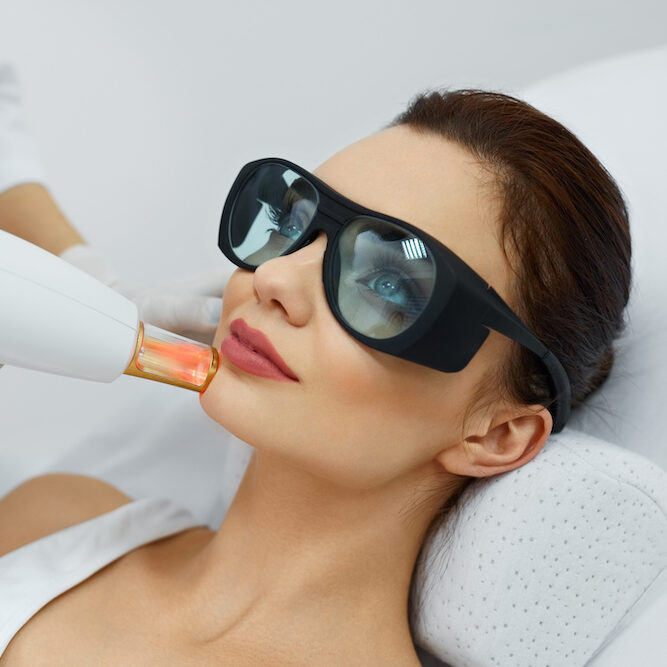 The rewards from a microdermabrasion session from Dr. Gentile arrive in various restorative waves.  Immediately following your treatment, you will notice a reduction in hyperpigmentation, the uneven discoloration of the skin caused by certain hormonal changes and/or environmental and aging factors.[3]  Microdermabrasion also shrinks bothersome pores and exfoliates as it resurfaces the skin.
Recipients of microdermabrasion also enjoy a more prolonged period of rejuvenation thanks to collagen stimulation. Collagen is the most prevalent protein in the human body. We owe our taut, shimmering skin to the power of collagen, but time depletes its reserves as we age. Microdermabrasion triggers a new sheen of collagen to replace the dead skin cells removed through the resurfacing process.
Benefits of Microdermabrasion
Smooths away rough texture
Brings even coloration to the skin
Reduces fine lines and wrinkles
Boosts confidence as it blasts away dull skin cells
Eligible Candidates
For anyone struggling with lackluster skin tone, microdermabrasion is a wonderful solution. It is indicated for fine lines and wrinkles, sun-damaged skin, acne or acne scars, neck, decollete and traumatic (hypertrophic) scars. Contraindications are malignant tumors, tattoos, use of Accutane, and certain dermatological skin conditions. Dr. Gentile can assess your eligibility for microdermabrasion treatment during your comprehensive consultation.
Private Consultation in Corpus Christi
Skin tells a story. Every inch of our skin traces a path from where we have been to where we are going. To control the narrative, you want to make sure your skin is reflecting your best self. Dr. Gentile can help you amplify your radiance, so a consultation is the best way to bring him into your skin-centric conversation.
In an effort to provide excellent communication to Corpus Christi and her surrounding communities, we regularly update our blog.  Feel free to read through our posts and bring any questions that may arise with you to your meeting with Dr. Gentile.  During the consultation, he will perform a physical examination of the area you want to treat.  From there, Dr. Gentile will create a strategy to address the issues that dissatisfy you most about your skin.
It may be helpful for you to provide Dr. Gentile with photos of yourself in younger times.  He can get a more complete picture of your skincare trajectory in order to recapture your youthful glow.  But communication is a two-way street, so we promise to share pics of our own!  To see our extensive catalogue of preoperative and postoperative photographs, please contact our office and schedule a complimentary consultation.
Preparation and Procedure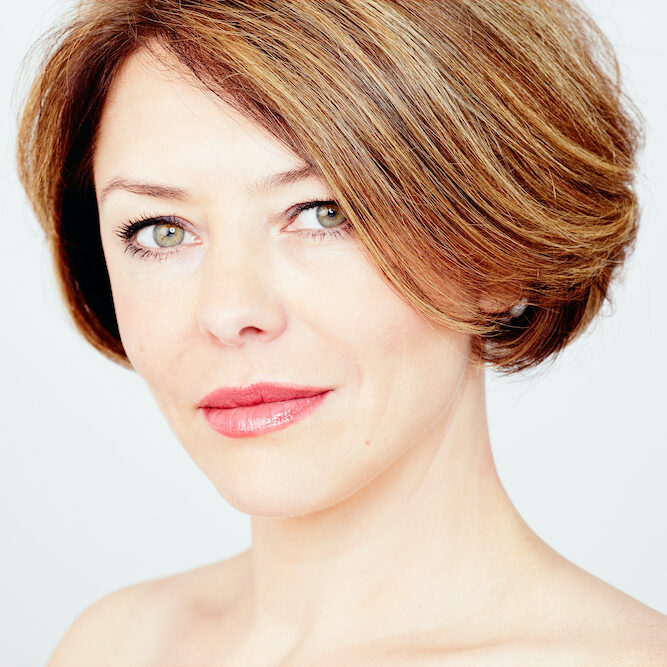 The preparation for a microdermabrasion session is so straightforward, you may be ready for treatment immediately following your consultation provided you avoided sun tanning a few weeks before. Dr. Gentile will customize a course of treatment for your particular needs, taking into careful consideration the skin condition(s) to be treated.
A microdermabrasion regimen may be as brief as one treatment or more commonly a series of sessions (6–18) which can last from 10-15 minutes each. Your skin will usually appear to be much fresher, smoother and glowing after your first session. You will be started on a skin care program to maintain your ravishing results.
Our clinic employs a powerful, professional system available only to physicians. Unlike most of the other devices on the market, this latest state-of-the-art medical technique uses aluminum hydroxide crystals (and not aluminum oxide). Aluminum hydroxide crystals are more inert and therefore are more gentle to your skin, especially if you have a delicate or sensitive complexion.
Healthy Recovery
Once the microdermabrasion crystals have showered your skin, it may appear pink and fresh for a few hours. It is important that you avoid sun exposure as your collagen replenishes the damaged skin cells that were removed from the epidermis.
The beauty of microdermabrasion is that you can return to work right away. You may want to apply make-up to cover the pinkish hue, but there are few other side effects associated with the process. Microdermabrasion requires no anesthesia and every skin type can be treated.
Amazing Results
Whether you struggle with age spots, dull skin tone, or acne scars, microdermabrasion can help replenish your complexion. Dr. Gentile will tailor your treatment to the areas and conditions you need to address. After visiting our Corpus Christi location, you will gaze into the mirror with a renewed sense of splendor.
To get a preview of your future satisfaction, please visit our rave reviews page.  The kind words from our past patients glow as brightly as your skin will after your microdermabrasion treatment.  Dr. Gentile is committed to providing 5-star service to his Texas community, and he is eager to welcome you to his list of happy, healthy clientele. 
Complementary and Alternative Procedures
Microdermabrasion provides wonderful results for the surface of the skin, but beauty runs deeper than that. As our bodies age, we produce less elastin and collagen – these are the scaffolding that keeps skin perky and voluminous. The skin begins to droop away from its underlying musculature and soft tissue, developing gaps and wrinkles.
To plump the skin from within, consider the benefits of a dermal filler.  Dr. Gentile can recommend the perfect solution to eliminate nasolabial folds, sagging cheeks, and frown lines above the eyes.  Speaking of those persistent brow creases, they are often referred to as "11" lines since they resemble the number 11.  The technical term for vertical forehead wrinkles are glabellar lines, and they are caused by the repetitive tugging of the skin by tense facial muscles.  To ease this dynamic, Botox Cosmetic relaxes muscles and allows your face to express a smooth serenity for months after your visit with Dr. Gentile.
If ptosis (drooping) is more pronounced, it may be a result of excess facial skin.  A facelift can remove redundant, unwanted tissue and redrape the skin to accentuate your natural attractiveness.  Dr. Gentile skillfully conceals all of his incisions behind the ears and/or along the hairline.  Nothing will distract onlookers from your elevated, energized appearance. 
FAQ
How much does microdermabrasion cost in Corpus Christi?
The cost of your microdermabrasion regimen will depend on the extent of your treatment area and the number of sessions required to produce your desired results.  Dr. Gentile is proud to offer several financing options to ensure that you get the best care at the right price.  If you have any questions, please call us directly at (361) 881-9999.
References
Spencer, J. M. (2005). Microdermabrasion. American Journal of Clinical Dermatology. 6, 89–92. https://doi.org/10.2165/00128071-200506020-00003
Savardekar, P. (2007). Microdermabrasion. Indian Journal of Dermatology, Venereology, and Leprology. 73 (4) 277. http://www.ijdvl.com/text.asp?2007/73/4/277/33650
Pérez-Bernal, A., Muñoz-Pérez, M. A. & Camacho, F. (2000). Management of Facial Hyperpigmentation. American Journal of Clinical Dermatology. 1, 261–268. https://doi.org/10.2165/00128071-200001050-00001