Same-Day Rhinoplasty
Conveniently located to serve the areas of Corpus Christi and South Texas
Do you wish you could alter the appearance of your nose, but would rather avoid a surgical procedure? Dr. Herve F. Gentile, M.D., F.A.C.S, adds natural-looking contours to the nose with Same-Day Rhinoplasty, a non-surgical way to sculpt the nose into your desired appearance, without a single incision!
You can reshape your nose in 15 minutes, thanks to Same-Day Rhinoplasty at A Better You Cosmetic Surgery and Laser Center. To learn more about how a Same-Day Rhinoplasty will improve the shape and profile of your nose, schedule a private consultation at our Corpus Christi offices.
What is Same-Day Rhinoplasty?
Same-Day Rhinoplasty is a cosmetic procedure which improves the shape of the nose by artfully injecting soft tissue fillers. The procedure is safe, comfortable, and easily administered in under thirty minutes. Patients can change the appearance of the bridge of their nose, add volume to the sides of their nose, and correct crooked or uneven tissue with a same-day rhinoplasty. Unlike surgical rhinoplasty, same-day rhinoplasty will not require any major downtime. Most patients feel comfortable returning to work on the same day! Results last for one to two years and can be maintained with subsequent non-surgical rhinoplasty treatments.
The type of soft-tissue injectable used to perform a same-day rhinoplasty will depend on the goals and preferences of the patient. Dr. Gentile performs same-day rhinoplasty with the hyaluronic acid fillers Juvederm or Restylane.
Benefits of Same-Day Rhinoplasty
Non-surgical rhinoplasty is growing in popularity because it allows patients to:
Straighten the dorsum, also known as the nasal bridge
Erase bumps on the nasal bridge for a smooth profile
Reshape the tip of their nose
Correct tissue deformities
Correct some asymmetries of the nose
Improve shape without making the nose look larger
Add balance to the face
Draw attention to the eyes
all without scarring or any strain on your body! The procedure requires no downtime. Generally, you can achieve the desired shape of your nose and go back to work the same day. This is a very different experience than the recovery from a traditional rhinoplasty, which is a surgical procedure that can cause swelling that takes roughly 10 to 14 days to go down.
Soft Tissue Filler Options
Same-day rhinoplasty is performed using targeted injections of soft tissue fillers. The type of soft tissue filler used to perform a non-surgical rhinoplasty will depend on what is most appropriate for your body and your preferred outcomes. We offer a variety of soft tissue nose fillers, enabling us to achieve ideal facial contouring outcomes for our patients.
Juvederm/Restylane/Voluma
These fillers are all hyaluronic acid-based designed to replicate the look and volume of healthy, youthful skin. Hyaluronic acid is naturally-occuring ingredient in our bodies that is responsible for keeping the collagen and elastin in our skin firm and healthy. Unfortunately, as we age, our bodies produce less hyaluronic acid, resulting in lost facial volume, fine lines, and wrinkles. The fillers are a highly popular way of restoring natural-looking volume and adding attractive volume to the cheeks, lips, and other facial features, including the nose.
These fillers will keep your skin firm, healthy, and smooth.
Dr. Gentile performs artful facial contouring by injecting Juvederm/Restylane or Voluma into the nose for natural-looking improvement. He will inject tiny amounts until the desired shape of the nose is achieved. The desired outcome will dictate the injection placement. Results can last for one to two years or more.
Candidates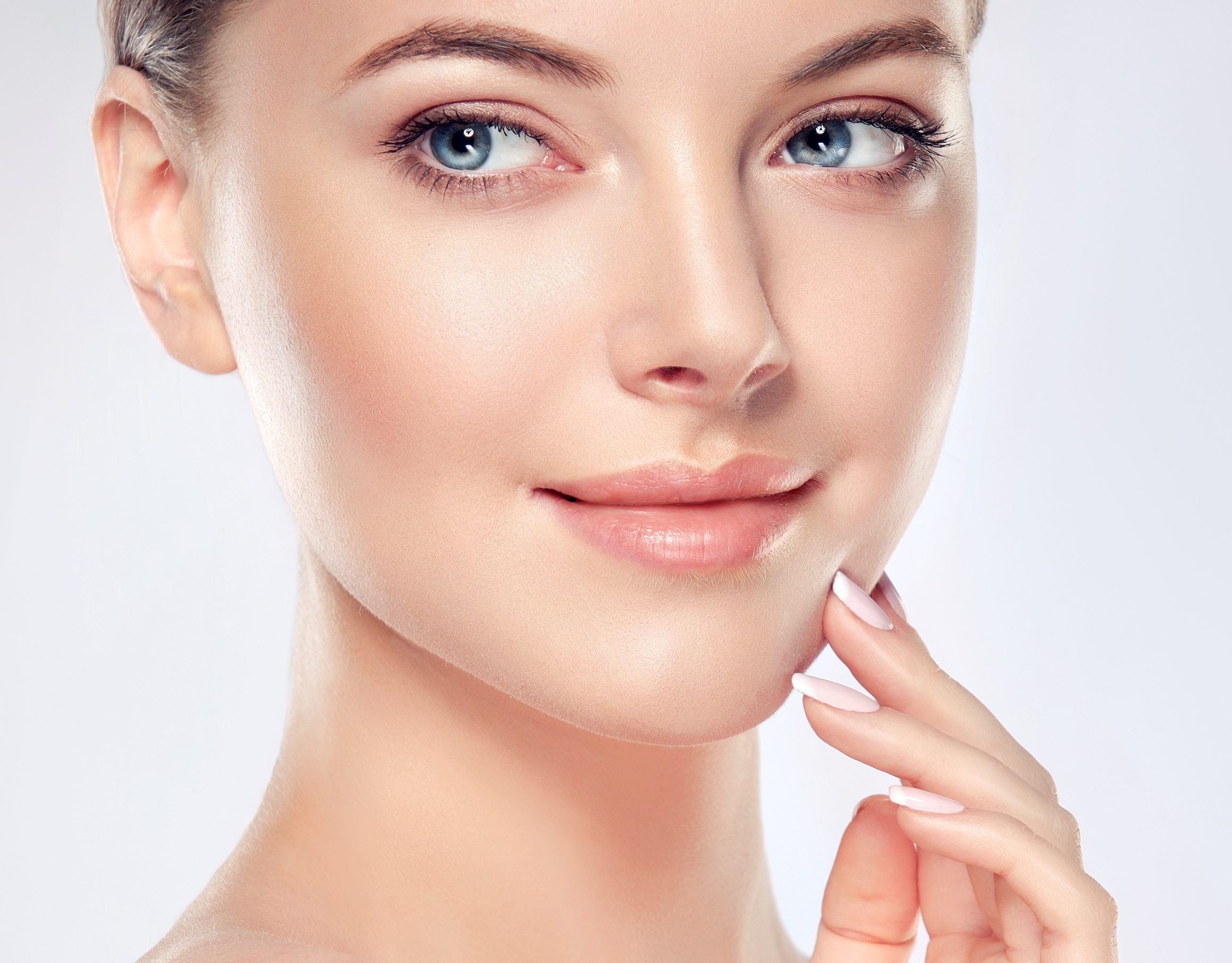 If you are unhappy with the shape of your nose, you are a good candidate for same-day rhinoplasty. Patients who are not interested in surgery or who do not have enough nasal tissue to receive rhinoplasty surgery are good candidates for non-surgical rhinoplasty.
Men and women who are looking for a cost-effective way to improve the appearance of their nose should consider a same-day rhinoplasty.
Patients who are interested in maintaining the results of their non-surgical nose job for longer than five years will want to discuss the cost comparison of undergoing rhinoplasty surgery versus maintaining their same-day rhinoplasty results for the long term.
Dermal fillers can provide you with long-term aesthetic improvements, but to improve breathing function you will need to look into surgical treatment.
Candidates who need to address the breathing function of the nasal passages will need to speak with Dr. Gentile about their treatment options. Same-day rhinoplasty does not address the breathing function of the nose. This will need to be addressed with a surgical septo-rhinoplasty procedure.
You may be surprised what a quick, targeted injection with a dermal filler can do for your nose! Call A Better You Cosmetic Surgery & Laser Center to schedule an informative consultation today.
Consultation
Dr. Herve Gentile will be happy to answer any questions you have about same-day rhinoplasty during his private consultation with you. Dr. Gentile will assess your nose and discuss which soft tissue fillers will be best to achieve your desired outcomes. Once you feel confident in your options, Dr. Gentile will work with you to customize a treatment to your unique needs. Qualifying candidates can even receive their rhinoplasty the same-day as their consultation (hence, the name!). If your case will be better addressed with an alternative procedure, Dr. Gentile will share his professional opinion with you at this time.
Dr. Gentile is one of the most experienced rhinoplasty surgeons in the Corpus Christi and South Texas area. Whether you are looking for non-surgical or surgical improvements, you'll love your results with Dr. Gentile.
Procedure
Same-Day Rhinoplasty can be performed in as little as fifteen minutes! The procedure is quick, comfortable, and highly effective.
Once the nose has been sterilized, you will receive a lidocaine injection or a topical numbing cream, depending on your preference. Dr. Gentile will inject the appropriate soft tissue filler into targeted areas of the nose to achieve the intended correction or balance. In most cases, only a single injection is required to achieve beautiful results. For example, Dr. Gentile can smooth away a bump on the bridge of their nose, simply by injecting a small amount of filler at the top of the nose. This will add subtle volume to the top of the nose. The result is a smooth, structured nose that looks natural! You can achieve many of the same improvements that are possible with rhinoplasty surgery, but without a single stitch or incision.
Recovery from Same-Day Rhinoplasty
No downtime is required following same-day rhinoplasty. You can safely return to your daily activities immediately after your procedure. Rarely you can experience some bruising or swelling which can be concealed with makeup and will abate within days of the treatment. All patients receive personalized instructions to help them make their most successful and comfortable recovery from their same-day rhinoplasty.
Results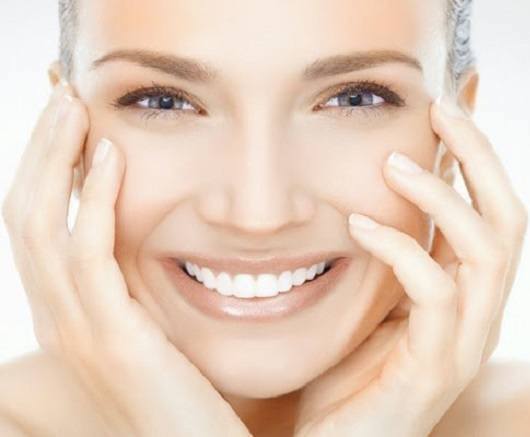 Unlike a surgical nose job, you do not have to wait for weeks to enjoy the new contours created by your same-day rhinoplasty. Results will be noticed right away!
Results from a non-surgical or "liquid" rhinoplasty will last on average for one to two years. The life of your results from same-day rhinoplasty will depend on the type of soft filler you received, as well as on your body's unique chemical makeup.
Do you have 15 minutes? Then you have time for the nose you always wanted, thanks to same-day rhinoplasty at A Better You Cosmetic Surgery and Laser Center. Click here to schedule your private consultation today.
FAQs
How Much Time Do I Need Off Work For a Rhinoplasty?
It is safe for you to return to work immediately after same-day rhinoplasty but some patients prefer to take the day. The recovery from a surgical rhinoplasty tends to be much longer. Patients usually need to take ten days off work following nose surgery.
Can I Get a Rhinoplasty Consultation And Surgery Done on The Same Day?
We are not usually able to fit in rhinoplasty consultation and surgery on the same day. We ARE, however, prepared to perform same-day rhinoplasty immediately after your consultation, thanks to the quick procedure and Dr. Gentile's artful hand. Dr. Gentile understands what is required to achieve natural-looking improvements in your nose, for quick, beautiful results you can enjoy the same day as your consultation!
How Much Does Same-Day Rhinoplasty Cost?
The price of same-day rhinoplasty depends on the type and amount of soft tissue filler that will be used during the procedure. Once you have agreed on your desired outcomes and created a customized treatment plan with Dr. Gentile, you will receive a cost breakdown that reflects the specifics of your non-surgical nose job.
To learn more about what your same-day nose job will cost, and get answers to all your questions, reach out to our helpful staff today!