Radio-Frequency Devices
Conveniently located to serve the areas of Corpus Christi and South Texas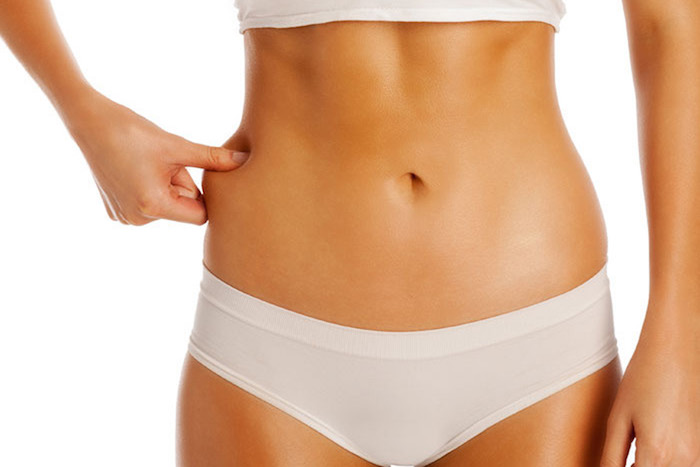 Radio-frequency energy is advertised to tighten skin, clear blemishes, and optimize fat-reducing surgeries. This energy has played a role in medicine since the 1920s and recent advancements have led to new devices specifically designed to clear complexions, melt fat, and tighten skin. Traditionally, to accomplish these results, patients had to endure lengthy procedures that were followed by long recovery times. But, when applied to skin, radio-frequency's low current generates heat exclusively in the dermis and fatty tissues and does not damage or burn the skin.[1] Patients can see slimmer contours and a clearer complexion in less time. The results are not quite as good as when higher levels of energy are applied. Unfortunately, these higher energy levels are associated with higher risks. You also need to know that your results from radiofrequency will be no more than 15-20% improvement and therefore not as near as comparable as with conventional liposuction which offers the maximum 100% expected. But how exactly does radio-frequency rejuvenate your appearance and sculpt away fat cells? Can it be added to complement other cosmetic procedures? Dr. Herve F. Gentile can guide you through these questions and formulate a personalized treatment plan to address your cosmetic concerns. Schedule a personal consultation at our Corpus Christi offices. To reach us, please call (361) 881-9999.
How Radio-Frequency Treats Loose Skin
How Radio-Frequency Treats Unwanted Fat
Much like with dermal tissue, radio-frequency generates a thermal effect when passed through fat cells. These cells absorb the energy and generate heat that is seven times hotter than that in the dermis. This extreme heat leads to fat cell disruption but doesn't damage the skin.[1] After losing their cellular integrity, the fat cells melt away from their connective tissues. Then, they are either processed through the body's lymphatic system or surgically removed with liposuction. Radio-frequency devices are often paired with liposuction because they increase the amount of reachable fat and decrease the chances of lengthy recovery times.
Personal Consultation
The first step to discovering the benefits of radio-frequency is to schedule a personal consultation. If this is your first time with us, we will begin with a new patient interview and a physical examination. Dr. Gentile will ask about your desired results and will tailor a treatment plan to them. He will note your skin's laxity and any areas of unwanted fat. This typically includes:
Arms
Abdomen
Legs
Chin
Back
Flanks
Other Advanced Devices
Other advanced devices that treat unwanted fat are External Ultrasound, Laser Lipo and Internal Ultrasound Liposuction. In recent years, External Ultrasound has gained popularity for its simple application and remarkable results. The device is placed over the unwanted area and heats up the tissue to a certain temperature. The fat cells then burst and experience cell death. Much like radio-frequency devices, External Ultrasound doesn't damage or disrupt the skin. Over the next couple of weeks, the targeted fat is processed through the body, resulting in a slimming effect. You can enjoy more slender contours through this non-surgical, non-invasive procedure.
How Much Are Radio-Frequency and other Liposuction Device Procedures in Corpus Christi?
Each device comes with its own cost. We will discuss and determine the unique cost of your care during your initial consultation. If you are a new patient, read about previous patients' experiences by visiting our reviews page. To stay up-to-date on the plastic surgery industry, visit our blog! If you have any questions, call our front desk at (361) 881-9999.
References
Dayan, E., Burns, A. J., Rohrich, R. J., & Theodorou, S. (2020). The Use of Radiofrequency in Aesthetic Surgery. Plastic and reconstructive surgery. Global open, 8(8), e2861. https://doi.org/10.1097/GOX.0000000000002861
Atiyeh, B. S., & Dibo, S. A. (2009). Nonsurgical nonablative treatment of aging skin: radiofrequency technologies between aggressive marketing and evidence-based efficacy. Aesthetic plastic surgery, 33(3), 283–294. https://doi.org/10.1007/s00266-009-9361-9