Fat Transfer
Conveniently located to serve the areas of Corpus Christi and South Texas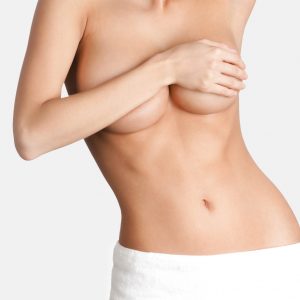 One of the more common procedures generally associated with plastic surgery is fat removal. But did you know that you can actually take that fat and reinject it back into the body to be used for good? With fat transfer, it's possible. Dr. Hervé F. Gentile can remove fat from one location of the body and reuse it to augment another body part such as the breasts or buttocks.
It is essentially a repurposing of the fat in the body to sculpt what you want less of and enhance where you want more of. Plus, since patients use material that already exists in the body, there's no chance of an adverse reaction to foreign matter. Feel free to contact our Corpus Christi office today if you are interested in this state-of-the-art body sculpting procedure.
What is a Fat Transfer?
With age, skin loses elasticity and natural volume decreases. This can lead to sagging skin or a hollowed out appearance that can make patients seem older than they are or feel. A fat transfer procedure, also known as fat grafting, takes fat from areas of the body with excess amounts that patients wish to lose, and redistributes it to parts of the body that they wish to amplify. Common procedures include removing fat from the love handles or outer thighs and repurposing the fat into the face, hands, buttocks, or breasts, although there are a wide variety of possibilities depending on the patient's cosmetic goals.
Fat Transfer Benefits
Uses your own natural fat
Strengthens blood circulation in the tissues
Multiple cosmetic enhancements in one procedure
No need for implants or fillers
No allergic reactions
Natural appearance
Shorter downtime
Long-lasting results
In general, fat transfers are appealing to many people since they utilize matter from our own bodies and do not introduce any new materials.
Donor Locations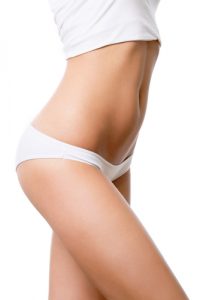 In order to perform a fat transfer, Dr. Gentile will work with each patient to determine a suitable location for fat reduction and fat removal. The fat to be removed is often called the harvested fat and is collected using a liposuction technique. Some of the most common donor locations for patients receiving a fat transfer include:
Transfer Locations
After the fat has been extracted from the body through liposuction, it will be purified to separate it from blood and fluids. This purified fat can then be reintroduced into the body into one of the following areas.
Face
A fat graft can be reused for a variety of purposes in the facial area.
Skin: Facial creases like laugh lines, crow's feet, and other wrinkles and creases can be improved by means of a fat transfer. It can also be used to reduce the appearance of scarring and other profile irregularities.
Cheeks: Similar to a midfacial lift, fat transfer can reintroduce volume into deflated cheeks for a fuller, more youthful appearance.
Lips: A fuller pout can be achieved without the need for synthetic or hyaluronic acid injectable fillers.
Breasts
Often fat grafting is used to correct asymmetries, rippling and other deformities.
Fat transfer offers a natural alternative to breast augmentation foregoing implants and the potential risks that come with them. Generally you can increase your breast by at least one cup size especially using the Brava system.
Hands
Fat grafting in the hands can be used to plump areas that appear sunken or have overly exposed tendons or veins and add contour.
Buttocks
Like breast augmentation through fat grafting, a natural butt enhancement can be achieved without the need for implants. This procedure can offer more natural-looking results as well.
C Point
Sometimes a dip can form between the hip and the thigh, resulting in what is called a C point. Fat transfer can be successful at elevating these recessions to create a smoother, more hour-glass silhouette.
Revision Liposuction
Patients who have previously undergone liposuction and are dissatisfied with their results are often good candidates, since a fat transfer can help correct existing issues.
Ideal Candidates
Candidates should be in good health and at a stable body weight but have some areas of stubborn fat deposits fit for liposuction.
Ideal candidates for fat transfer procedures are patients who wish to utilize liposuction in order to reduce fat from one part of their body, and are also interested in naturally augmenting another body part. It is important that patients have realistic expectations for the surgery and understand what fat grafting can and cannot accomplish. Fat transfer cannot offer the same augmenting abilities as large sized implants.
Fat Transfer vs Other Augmentation Techniques
The two most common alternative procedures to a fat transfer are implants and fillers. Patients who get implants or fillers can also undergo liposuction, but the fat will not be repurposed.
Implants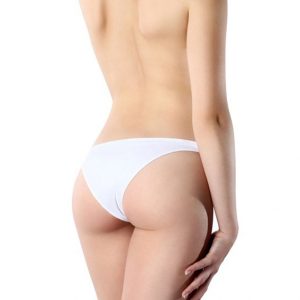 As stated above, many people are drawn to a fat transfer procedure since it utilizes organic material from the body. This means that there is no risk of the body rejecting the injected matter. With implants, there is a chance that the body may have a reaction to the material of the implant. Although surgeons will take all possible precautions to avoid this outcome, the risk does exist.
The two most common implant procedures are in the breasts and buttocks. Compared to implants, fat transfers tend to yield more natural looking results. However, if a patient desires a more striking transformation, implants may be the better option in that particular case.
Fillers
Fat transfer procedures offer more permanent improvement in the augmented areas. On the other hand, hyaluronic fillers are not permanent and require upkeep to maintain results about once a year. There are collagen and synthetic fillers available that yield semi-permanent results, but these also come with more inherent risks. In general, fat grafting offers the longest lasting results with the minimum amount of dangers. However, depending on the results desired, fat grafting may not achieve the optimal outcome. During your consultation, Dr. Gentile will go over all of your options in order to choose the best treatment for you.
Your Consultation
During your consultation, Dr. Gentile will talk to you about the results you hope to achieve from a fat transfer procedure. He will then perform a physical evaluation in order to determine if you are a good candidate for fat grafting. Based on this information, he will work with you to develop a treatment plan and fully brief you on what to expect before, during, and after your procedure.
Please come prepared to tell Dr. Gentile about any medical conditions you have or medications you are currently taking. You should also inform him of any allergies, alcohol, tobacco, or drug use, and any previous surgeries.
Procedure
A fat transfer procedure can be broken down to a three step process. The entire procedure is done on an outpatient basis under local, IV sedation or general anesthesia in one to three hours.
Fat is first removed from one part of your body by using liposuction. Dr. Gentile will make a small incision into the targeted area of your body, where he will insert a thin cannula. A cannula is a small tube with suctioning ability that removes fat from your body by applying negative pressure.
The harvested fat will be cleaned and purified by separating the collected fat from unwanted materials.
Instead of getting rid of the liposuctioned fat like in a standard liposuction procedure, the fat will be replaced into another part of your body for augmentation. Depending on the location, a needle or another cannula will be inserted into your body. The new fat is introduced slowly and carefully in order to ensure even displacement. More fat than necessary will be injected, since not every single fat cell will take to the area. Occasionally, more than one session is required to achieve the desired augmentation.
After your procedure, any incisions will be carefully bandaged and sutured so they heal with minimum scarring. Please make accommodations for a ride home after your operation.
Recovery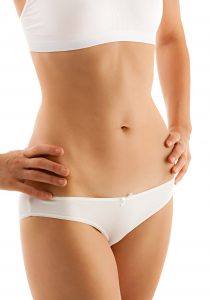 For the first week after the procedure, patients will experience some initial swelling and bruising at the operative sites. Any discomfort can be controlled with prescription medication. These side effects will self resolve on their own over the course of one to two weeks. At this time, you will also be ready to return to work. It is very important that no pressure be applied over the grafted sites as this will kill the tenuous blood supply that will nourish the fat cells.
Patients will notice results within a couple weeks after surgery. As stated, not all of the fat cells injected will survive in their new locations, so it is necessary to slightly overcompensate in the injection sites. After about two weeks, patients have a good idea of their final results. However, your body will not settle into its full postoperative state for a few months. To maintain or even improve your results, it is important to eat healthy and exercise regularly in order to maintain a normal stable weight.
Of course, the recovery period and results to expect will depend on the specifics of your procedure, including donor and transfer locations. Dr. Gentile and his skilled Corpus Christi, Texas staff will carefully go over all information and instructions to care for your body after the treatment in order to achieve the utmost results.
Cost of Fat Transfer
Since fat transfer is such a highly customizable procedure, the cost will be determined by a number of factors, namely the techniques utilized and areas to be addressed. In order to receive an accurate price estimate, please schedule a consultation with Dr. Gentile today by calling our office or contacting us through our online form.