Spider Vein Treatment
Conveniently located to serve the areas of Corpus Christi and South Texas
Spider Veins Are No Match for the Smoothing, Healing Skills of Dr. Gentile
There are many adages regarding beauty. It is considered to be "skin deep" and "in the eye of the beholder," but beauty is defined by your individual sense of expression. Looking good generally connotes a smooth, glowing evenness of appearance. When spider veins invade your complexion, they disrupt your overall tone.
To address the occurrence and persistence of spider veins, book a consultation with Dr. Hervé Gentile. He is a board-certified surgeon who proudly serves the needs and aesthetic desires of Corpus Christi and beyond. To benefit from Dr. Gentile's considerable expertise and dedication, please contact our office.
If you are unable to visit us in person, take note: we now provide virtual consultations to better fit your lifestyle. No matter where you log on, Dr. Gentile wants to connect with you.
What Are Spider Veins?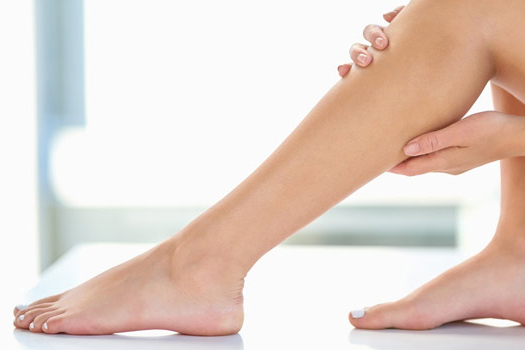 Spider veins are very thin red lines or web-like networks of blood vessels that appear on your legs and face. These veins are harmless, yet they are highly visible because they lie just underneath the skin. Spider veins do not necessarily facilitate circulation despite being connected to your larger and deeper vein system.
Dr. Gentile can safely and effectively remove spider veins from your complexion. He has mastered several methods of vein reduction, and will explain your options during your consultation. Please call (361) 881-9999 to begin the conversation and start your journey to a brighter, more brilliant you!
Laser Treatment
We recommend laser treatment as the first treatment for all spider veins in the face. The laser works by sending bursts of light energy into the vein which then slowly fades and disappears.[1] The concentrated light emitted by a laser device can be focused to various wavelengths. These wavelengths are designed to respond to the exact hue of a spider vein in order to essentially erase their discoloration, be they red or blue or somewhere in between. The laser is not as effective when treating the legs.
Sclerotherapy (or Injection Therapy)
In this procedure, your vein is directly injected with a sclerosing (scarring) solution. The injection occludes the vein, causing the blood to reroute through healthier veins. Sclerosing agents may include ethanolamine, ethyl alcohol, morrhuate, and/or sotradecol.[2] Dr. Gentile will determine which solution works best for your anatomy and vein revision needs.
The Given Needle
This is the latest vein treatment technology to gain approval by the Food and Drug Administration (FDA). It works somewhat similar to the laser in that it heats the spider vein to eliminate it from the surface of the skin. The Given Needle is a custom device with a beveled tip that conducts controlled bursts of electricity to destroy unwanted spider veins.[3] The micro shaft of the needle is insulated to keep the surrounding tissue safe and comfortable. The Given Needle is superior to sclerotherapy because it does not need to be inserted into the vein and therefore causes less bruising.
Regardless of which approach works best for your skin, Dr. Gentile can guide you through the spider vein treatment process, step by step. Contact our office in Corpus Christi and get ready to enjoy clearer, blemish-free skin.
Causes
Spider vein formations are caused by multiple factors. These include genetics, pregnancy, hormonal changes, age, weight gain, and sun exposure. Activities or occupations that require you to sit or stand for extended periods of time may also contribute to the appearance of spider veins. It is advisable to maintain an active, healthy lifestyle; sedentary behavior allows veins to creep up and ruin your otherwise wonderful complexion.
Approximately 85%-90% of the population may accrue spider veins at some point in their lives.
Spider veins may take various forms and shapes. They may appear in a long-legged spider formation or in a dense network of dark purple or blue veins. Some spider veins actually adopt a linear pattern. They most frequently appear on the legs, especially the thighs. On the face, spider veins tend to accumulate around the nose and lips. Facial veins are generally smaller than the spiders that flourish on the lower extremities of the body.
Spider veins are mainly a cosmetic issue. If you're unhappy about the way they look, then you can do something about them. Call (361) 881-9999 and shoo those spider veins away for good!
Benefits of Vein Treatment
Unsightly veins disrupt more than your appearance; they can also upset your confidence. By revising unwanted spider veins, you can also eradicate a host of insecurities. Face the world with a complexion that reflects your ideal self.
Spider Vein Revision
Removes raised veins
Erases blue, purple, and red vein clusters from your skin
Minimally invasive procedure(s)
Maximum satisfaction!
To experience the benefits of vein removal therapy for yourself, please contact Dr. Gentile.
Eligible Candidates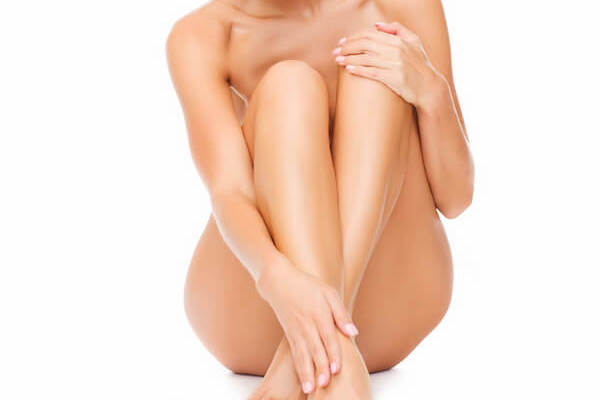 If you are a healthy individual residing in or visiting the Corpus Christi vicinity, you may be a perfect candidate for spider vein treatment. Dr. Gentile can assess your skin tone and determine your eligibility for vein therapy at your consultation appointment. Please call (361) 881-9999 to schedule a time.
Private Consultation in Corpus Christi
If you have questions, Dr. Gentile has answers. You will be encouraged to share your concerns and pick the doctor's majestic brain during your consultation. After all, improvement starts with communication. Tell Dr. Gentile how he can help and get ready to begin your vein treatment process.
The doctor will conduct a physical examination of your skin to get a baseline for the issues you need addressed. From there, he can create a strategy for how to approach your spider veins and provide realistic results and fresh, glowing skin. Be prepared to share your medical history and future goals with Dr. Gentile. In addition to being an incredibly skilled surgeon, he is also a world-class listener.
In an effort to keep the lines of communication open, we regularly update our blog. It is a repository of insights and information, compiled to help patients answer their many pressing concerns. Take a look at our posts and bring any questions that may arise to your consultation session.
If you prefer to connect online, Dr. Gentile can accommodate your needs. We now offer virtual consultations; holistic help is just a click away!
Preparation and Procedure
During your consultation, you will receive detailed instructions to prepare you for spider vein treatment. These directions will vary based on your unique anatomy and the specific nature of the procedure being used.
To minimize discomfort, you may be administered anesthesia. The procedure itself varies in duration, depending on the extent of the treatment area. Feel free to call (361) 881-9999 with any questions you may have leading up to the date of your spider vein treatment session.
Rapid Recovery
Spider vein treatments require little to no downtime, so you may immediately resume your normal activities. Your treated spider veins will fade after a few weeks, but sometimes the same vein may need to be treated more than once. Also, new spider veins can develop in the same area. You should wear compression stockings for 10 days.
Temporary side effects may include redness, bruising, itching and swelling. On rare occasions, patients experience a change in skin tone along the affected area. Please contact Dr. Gentile and he can explain the risks and rewards associated with spider vein removal.
Amazing Results
Safety and satisfaction form the foundations of great care. Dr. Gentile is dedicated to his patients and is humbled by their glowing reviews. He vows to continue providing 5-star service to Corpus Christi, Texas, and beyond. Spider veins cannot hide from the watchful, wizarding eye of Dr. Gentile.
FAQ
How much does vein treatment cost in Corpus Christi?
The cost of spider vein treatment is $340 for the first session and $250 after that.  If you need additional sessions and have extensive areas to be treated, please schedule a follow-up appointment.  We can treat 25-30 leg veins in one session with the Given Needle.  It is important that you purchase and wear a post-treatment compression garment as this will improve your results.  Health insurance plans will not cover spider vein treatment and related complications.  Dr. Gentile proudly offers several financing options to help you manage medical costs.  You deserve the best care at the right price, and Dr. Gentile will deliver.
Are spider veins permanent?
Nothing in life is permanent.  If you struggle with unsightly veins on your face or body, you do not need to accept the status quo.  Contact Dr. Hervé Gentile and learn more about his comprehensive approach to aesthetic improvement and overall healthcare.  
References
Bernstein, E. F., Lee, J., Lowery, J., Brown, D. B., Geronemus, R., Lask, G., Hsia, J. (1998). Treatment of spider veins with the 595 nm pulsed-dye laser. Journal of the American Academy of Dermatology. 39(5)746-750. https://doi.org/10.1016/S0190-9622(98)70047-7
Alfred A de Lorimier, A. A. (1995). Sclerotherapy for venous malformations. Journal of Pediatric Surgery. 30(2)188-194. https://doi.org/10.1016/0022-3468(95)90558-8
Mujadzic, M., Ritter, E. F., & Given, K. S. (2015). A Novel Approach for the Treatment of Spider Veins. Aesthetic Surgery Journal. 35(7), NP221–NP229. https://doi.org/10.1093/asj/sjv004