Radiesse
Conveniently located to serve the areas of Corpus Christi and South Texas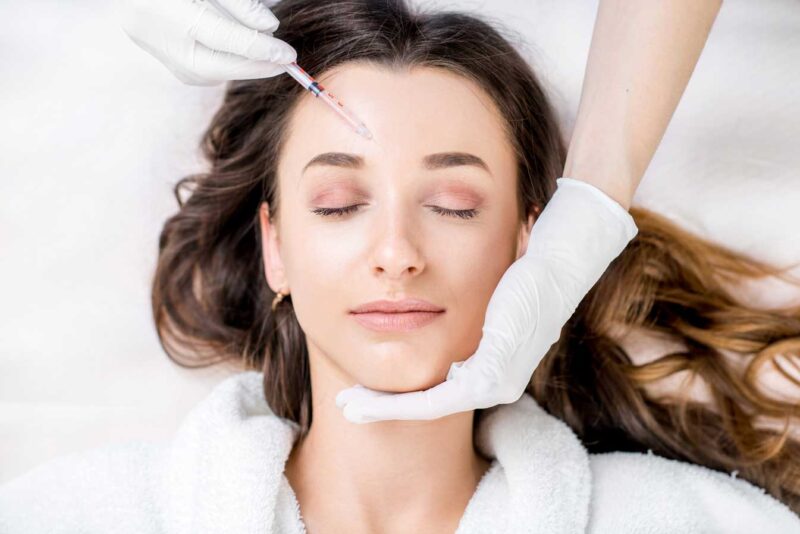 Radiesse is a safe, minimally invasive dermal filler used to treat signs of aging in the face. Our faces show a vast array of emotions. They can communicate intricate messages all without saying a word. The face can also unveil things that we may not want people to see—like how old we are. Unfortunately, the aging process can cause some minor blemishes on our faces. Fine lines and wrinkles, creases, and sagging skin can be caused by aging. Don't fret! There is a way to circumvent this: Radiesse. It is a great way to reduce wrinkles and creases on the face. Don't let these signs of aging get in the way of looking as young as you feel! Dr. Hervé F. Gentile, MD, FACS is here at your service to rid yourself of those pesky folds. Make room for a consultation at our beautiful office in Corpus Christi, TX. Or, you can give us a call at (361) 881-9999.
About Radiesse Treatment
The skin is smooth and vibrant in our younger years. Unfortunately, the aging process can compromise the integrity of the skin. As our bodies mature, it produces less collagen–the most important building block for the skin. It is a protein that is responsible for skin revival, bone strength, muscle maintenance, and more. Without adequate collagen production, the skin appears more lax, tired, and aged. When injected into targeted areas, Radiesse works its way deep into the skin to treat signs of aging by filling hollow areas and firming up the skin. This injectable contains calcium hydroxyapatite, a naturally occurring mineral found in our bones. [1] It is designed to address the decrease of soft tissue head-on and help produce firmer natural-looking skin. The treatment is a great way for patients to pause the aging process and enjoy silky, supple skin that looks simply radiant.
Benefits of Radiesse
Many of our patients say they love Radiesse for the simple way it brings out their natural beauty. That can be in store for you too.
Here is what you can also look forward to:
Minimally Invasive Treatment
Radiesse is a simple procedure that treats fine lines and wrinkles. It uses extremely fine thin needles to gingerly inject the solution beneath the surface of the skin. After you're done, you can return to your life looking and feeling better than the way you left it.
Lightning Speed Results
The results can be seen almost immediately after your treatment. Radisesse does its job by ramping up collagen production to fill in fine lines and wrinkles, acne scars, and other signs of aging. It also works to correct the volume loss in the cheeks and the midface section.
Long-Lasting Results
The effects of this exciting treatment are very impressive. Not only will you immediately notice results but you'll continue to see improvements in the quality of your skin. With continued maintenance, you can prolong the results to up to two years.
Ideal Candidates
If you are simply looking for a reliable way to eliminate mild to moderate cases of wrinkles in the face, consider Radiesse. It's recommended that patients are healthy individuals without any pre-existing skin conditions.
Ideal candidates for Radiesse are:
Those looking for natural-looking results
Unhappy with the age-related issues like wrinkles, creases, and acne scars
Not currently pregnant or breastfeeding [2]
To see if Radiesse is right for you, then pay us a visit for a private consultation at our relaxing offices in Corpus Christi.
Personal Consultation with Dr. Gentile
Dr. Hervé F. Gentile, MD, FACS is 100 percent devoted to you. He is committed to bringing forth your beauty with real results, not that obvious "done" look. Your consultation will take place inside our beautiful and airy offices on Ocean Drive in Corpus Christi. You'll have unfiltered views of shimmering Corpus Christi Bay. To expedite your check-in experience, we invite you to fill out our patient forms. Once we get formalities settled, we will take you into one of our examination rooms. Our friendly staff will ask you a few questions about your health, medications, and past operations/procedures. Dr. Gentile will introduce himself and turn the table over to you. We want to understand what conditions you're eager to address, and what a day in the life is like for you. Next, he will examine your face, paying close attention to the elasticity and firmness of your skin. Based on his observations, he will develop a treatment plan that is custom-made for you.
Take some time out of your schedule and pencil in a casual consultation with us. Or you can give us a call at (361) 881-9999. We also offer convenient virtual consultations for those who can't make it to the office.
In the meantime, take a look at our informative blog filled with FAQs and interesting tidbits about the treatments we offer.
Preparing for Treatment
Preparing for a Radisse treatment is a straightforward process. Dr. Gentile only recommends a few things to prepare for your treatment. Here is what you can do beforehand: [3]
Stop smoking and drinking alcohol 24 hours prior
Avoid taking certain medications and supplements such as anti-inflammatory drugs or blood thinners 5-7 days before
Come to your appointment without makeup or moisturizer
Radiesse Procedure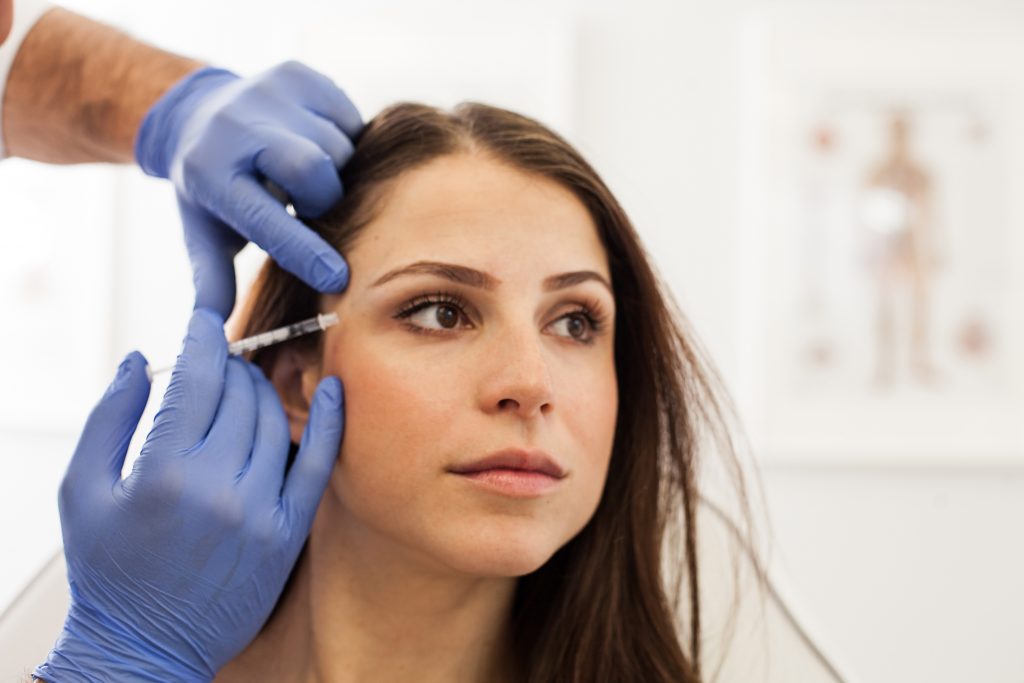 Your treatment day will be made to be stress-free. We will whisk you away to our relaxing treatment rooms. Dr. Gentile will start by cleansing the skin. You have the option to receive a local anesthetic to maximize your comfort. The process will start with strategically placed injections in targeted areas. They will be injected gently in small amounts.
Radiesse is made of calcium hydroxyapatite (CaHA) gel that works immediately when injected. [4] CaHA is made up of phosphate and calcium, which occur naturally in the human body. It works to stimulate collagen production. [5] The hydrogen, oxygen, and carbon inside the gel help to create a support structure that mimics connective tissue. Eventually, the CaHA absorbs back into your body, leaving the collagen in its place. As a result, you can look forward to firmer, youthful-looking skin! The entire process should take less than an hour.
Fast Recovery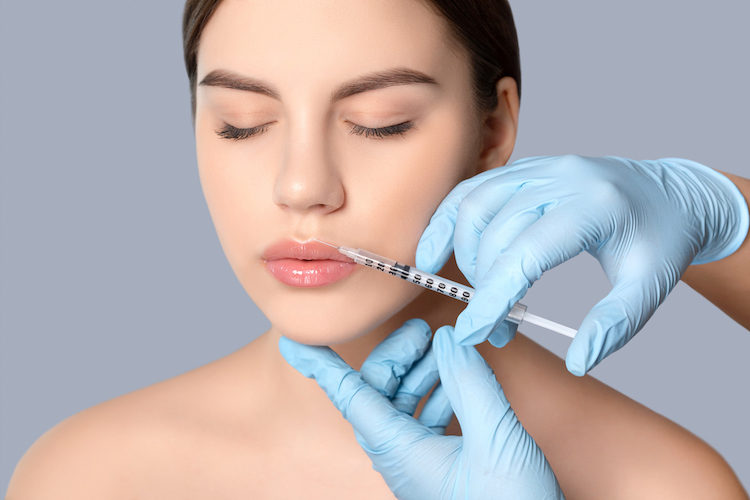 Radiesse is a quick, minimally invasive treatment. You are free to return to your daily routine right after. You can drive home, go back to work, or run errands. However, please take it easy. Avoid exercise for about 1-2 days after treatment. Patients are advised not to touch the face as it may be sensitive. There may be slight swelling for 1-2 days. You can gently apply ice at regular intervals to reduce the swelling.
Great Results
You may immediately notice stronger, healthier skin after your procedure. However, your final results may not be visible due to slight bruising and swelling. This should go away within two weeks. After a few weeks, the Radiesse formula will have settled in on its own and your body will be busy generating rejuvenating new stores of collagen. This is because of the oxygen, carbon, and hydrogen structures in calcium hydroxyapatite that mimic organic subdermal structures. The new collagen in your face will adhere to these added structures and provide long-lasting support and ravishing effects. Follow-up appointments can offer additional improvement and further prolong results.
Cost
The final cost of your treatment will vary. Factors that will affect the cost of your Radiesse treatment include the condition of your skin and your personalized treatment specifications. All these concerns will be discussed in great detail at your consultation. We are here to help you. Our office is pleased to offer patients with easy financing options that fit everyone's budget. Find out more information on our lending partner to see if you pre-qualify.
FAQ
How long do the results from Radiesse last?
Results can be seen almost immediately from the treatment and can go on to last up to 2 years. Multiple sessions may be needed to maintain the results.
What can Radiesse treat?
Radiesse provides great results for anyone looking for extra firmness and filler to the face. It has the power to treat smile lines, marionette lines, corners of the moth, pre-jowl fold, and chin wrinkles.
Does the treatment hurt?
Most patients will feel gentle pressure during the administration of Radiesse. However, a numbing gel will be placed into the treatment to mainline your comfort. Additionally, Radiesse is formulated with lidocaine to further numb the treatment areas.
References
Are Radiesse Results Really Worth the Cost? | RealSelf. (n.d.). RealSelf.com. Retrieved July 31, 2021, from https://www.realself.com/nonsurgical/radiesse
Haneke, E. (2015). Managing complications of fillers: Rare and not-so-rare. Journal of Cutaneous and Aesthetic Surgery, 8(4), 198. https://doi.org/10.4103/0974-2077.172191
Radiesse – How it Works – Injections Cost, Risks & Results. (n.d.). Your Cosmetic Source. Retrieved July 31, 2021, from http://www.yourplasticsurgeryguide.com/injectables-and-fillers/radiesse.htm
Radiesse: Cost, How It Works, Procedure, Targeted Areas, and More. (2018, April 20). Healthline. https://www.healthline.com/health/radiesse
Towne, B. M., & Pushkar Mehra. (2019). Neurotoxins and fillers in facial esthetic surgery. Wiley-Blackwell. https://books.google.com/books?hl=en&lr=&id=N-2BDwAAQBAJ&oi=fnd&pg=PA71&dq=radiesse&ots=zs1tV2FJsX&sig=Sbh26_elP8EqOfqyIwG1dRi-Xyc#v=onepage&q=radiesse&f=false (Original work published 2021)