Mommy Makeover
Conveniently located to serve the areas of Corpus Christi and South Texas
Dr. Hervé Gentile in Corpus Christi specializes in Mommy Makeovers to give you back your shape and confidence.
What is a Mommy Makeover?
Motherhood is a fulfilling life-change experience. But childbearing puts a substantial strain on your body, specifically to your breast, tummy, and sometimes other areas such as hips and flanks. Mommy Makeover is not a specific procedure but a combination of cosmetic surgical techniques designed to correct some of the problems in women caused by childbirth.
Pregnancy and breast feeding will cause the breast to droop and lose shape and women's stomach to stretch out, causing a bulging or loose stretched skin appearance. A Mommy Makeover not only improves your appearance by reversing the changes produced by nature, but can also turn back the clock.
Common options either alone or in combination are:
Combination Tummy Tuck with Breast Lift alone or Breast Reduction
Combination Tummy Tuck with Breast Augmentation or Breast Lift and Augmentation
Liposuction alone or in combination with any of the above procedures
The procedures are individualized since this is not a one-size-fits-all. During your consultation, Dr. Hervé Gentile will listen to your concerns and help you choose the changes that will help you get your body back.
Reasons to Get a Mommy Makeover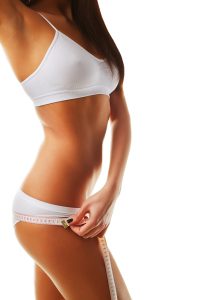 Becoming a mother is a beautiful, life changing experience. However, it is not uncommon for unwanted aesthetic changes to occur after having a child since pregnancy causes an enormous amount of stress on the body. The most common areas of the body that are affected are the breasts and abdomen. Women have often suffered with this in silence, but now with modern technological and cosmetic advances, more and more mothers are confidently looking to enhance their bodies and once again return to their pre-baby bodies.
Moms often dedicate most of their time to their children's needs, and in the midst of daily routines, their desires are left at the wayside. It is not selfish or vain to have the desire to regain your pre-pregnancy body and feel sexy again. In fact, when your self-confidence increases, quality of life and interactions intrinsically increase as well, including those with your children.
Mommy Makeover Options
A Mommy Makeover can include any number of combinations of the below procedures. This can include breast procedures, multiple body procedures, or some combination of body and breast procedures. Dr. Hervé Gentile offers the least invasive and latest cosmetic procedure options that can improve how you look and feel. He will try to minimize your downtime so you can quickly return to your family and life.
Breast Lift
Mastopexy, the clinical terminology for breast lift, is a cosmetic procedure to lift sagging breasts to a more youthful contour. A breast lift procedure will add to lost volume in the upper portion of the breast and reshape them, as well as lifting the nipples to a more perky position.
The procedure typically takes less than 2 hours. For mild and moderate cases an incision is made around the areola and excess skin and tissue are removed. The resulting scar is camouflaged if even visible at all since it is around the border of the areola and the breast, an already natural break in color. If you require a more extensive lift, additional incisions may be required.
Breast Augmentation
After breastfeeding, the breast lose a significant amount of volume. Although a breast lift creates the illusion of added volume to the breast, it doesn't actually add any. If you desire a larger breast size, breast augmentation is the way to go. Breast augmentation is a surgical procedure that enlarges the breasts with implants. It can be performed as a procedure on its own, taking roughly 1 hour to complete, or done simultaneously with a breast lift for large, perky breasts.
There are a number of different options to consider for a breast augmentation procedure, including implant type, size, shape, texture, incision location, and more. You do not have to make these decisions alone; Dr. Gentile will be there to help you every step of the way.
Breast Reduction
Breast reduction surgery has one of the highest ratings of patient satisfaction in comparison to all other plastic surgery procedures. Breast reduction surgery can immensely improve a woman's quality of life by decreasing the size of large, burdensome breasts. After this procedure, women claim they do not experience the chronic pain they once had from the weight of their heavy chest. The procedure takes between 2-3 hours and requires one of several incision patterns; Dr. Gentile will determine which would benefit you most during your consultation.
Tummy Tuck
After pregnancy, diet and exercise just do not seem to produce the same results anymore. Once the abdominal skin and muscles are stretched to a certain point, no amount of working out will tighten it again. A tummy tuck addresses this issue, excising sagging skin and tightening the abdominal muscles. This procedure can greatly shrink the waistline and create a smooth stomach.
A tummy tuck procedure can be performed on its own, but it only addresses skin and muscles, not fat. If you have stubborn fat deposits that too will not go away with diet and exercise, a tummy tuck can be paired with liposuction for an overall smooth, flat stomach.
Liposuction
Liposuction is a very popular plastic surgery procedure which through the process of suctioning removes stubborn fat deposits from various parts of the body. It can be used on areas such as:
Hips
Flanks
Waist
Thighs
Buttocks
Abdomen
Chin
Arms
Back
That baby weight that seems to stick around even years after your pregnancy more often than not cannot fully be diminished through your efforts alone. Some fat deposits just do not respond to long hours at the gym, and this is where liposuction is an extremely helpful tool. It can slim the waist and thighs, flatten the stomach, and contour your arms very nicely. It can be performed on its own, with a tummy tuck, as well as any breast procedures.
Consultation
During your consultation with a very experienced triple board certified plastic surgeon Dr. Hervé Gentile, the floor is yours to explain any and all concerns you may have about the way your body looks post-pregnancy and what you would like it to look like. After listening to all of your concerns, he will then perform a thorough examination of your body.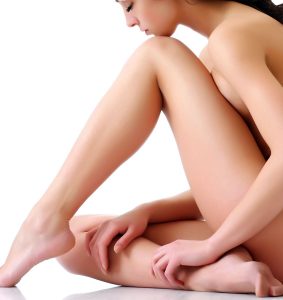 Each Mommy Makeover is individualized to meet that mother's specific desires, so both you and Dr. Gentile will work together to determine the best procedures and techniques that will help you achieve your beautiful "makeover."
At your consultation you should make mention of any past surgeries and medical history; this is important information in determining the technique used by Dr. Gentile. Also let him know of any routine medications you take. He will show you before and after photos of mothers who underwent similar procedures; this however is only meant to give you a general idea of potential results, as each patient's results vary.
If you have any questions whatsoever, please do not hesitate to ask. Dr. Gentile and his staff are here to help you become as informed as possible and support you throughout your Mommy Makeover journey.
Recovery
The recovery length and protocol wholly depends on what procedures you undergo and the extent of your specific case. Dr. Gentile will provide you with a personalized recovery plan. There is no set recovery length, but below are the average protocol and healing times for the Mommy Makeover options.
Breast Lift
After your breast lift procedure, Dr. Gentile will apply a sports bra to help support your breast. Your breast may be swollen and bruised for several days, but discomfort is not severe. Stitches do not need to be removed since they are all self-absorbable. You are able to return to work in 3-4 days, and more strenuous activities can be resumed in 2 weeks.
Breast Augmentation
There is minimal swelling after your breast augmentation since Dr. Gentile performs it bloodless and therefore most of the times no labs are required. Any discomfort associated with the procedure can easily be controlled with pain medication. Dr. Gentile uses an innovative technique which does not require a support bra which, in turn, greatly reduces pain. You can return to work and resume some of your normal daily activities in 3 – 4 days.
Breast Reduction
Breast reduction requires a support bra to be worn for a few weeks following your surgery. Some breast and nipple tenderness is normal and will go away with time. The sutures used to close the incisions are self-absorbing so they do not need to be removed. You are able to return to work in 4 days.
Tummy Tuck
You will be placed in an abdominal compression garment after your tummy tuck procedure; it is very important that this remains on 24/7 for several weeks. This is especially important if you receive liposuction as well and may require a garment that covers more area. Swelling and a tightness sensation is normal but will go away on its own. The garment helps reduce swelling and pain medication can be prescribed to help with discomfort. Walking after your procedure is critical as this helps prevent blood clots. You can return to work in about 10 days.
Liposuction
Results can be seen immediately after your procedure, but best results can be seen in several months. Some bruising and slight numbness of the treatment areas is normal and will start to fade in a week. It is extremely important to note that liposuction is not a replacement for working out. To maintain your results you must regularly exercise and maintain a healthy lifestyle.
Price
The cost of your Mommy Makeover depends on the procedures you undergo, the amount of procedures you choose, and the extent of your specific case. Adding additional procedures such as facial surgery can alter the price. Please feel free to give us a call to schedule a consultation and receive an estimate quote.