Scar Revision for Breast
Conveniently located to serve the areas of Corpus Christi and South Texas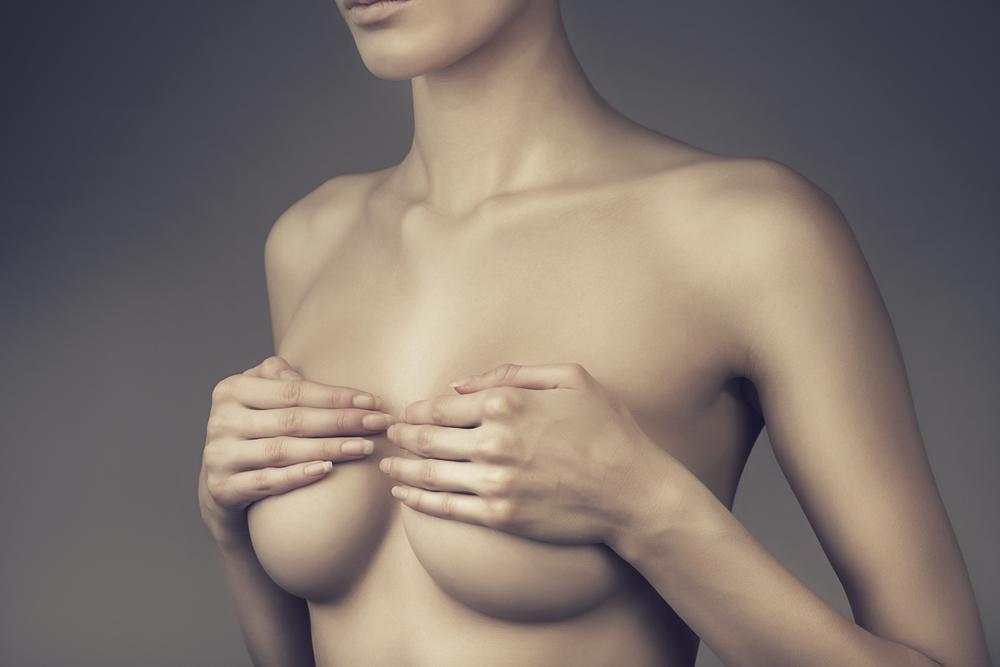 Improvement is a journey. Every step forward is a celebration, but there are sometimes steps backward. If you received a breast lift or augmentation that resulted in visible scarring, we want to help.
Dr. Hervé Gentile can improve your look dramatically. He is one of the first doctors in the United States to earn a triple board certification! Dr. Gentile is an esteemed member of the American Board of Plastic Surgery, the American Board of Facial Plastic and Reconstructive Surgery, and the American Board of Otolaryngology/Head and Neck Surgery. Dr. Gentile is a leader in his fields.
Conveniently located in Corpus Christi, Dr. Gentile proudly serves the South Texas region with dedication and vision. He can transform your scar tissue into a seamless, stunning landscape of radiance and confidence. To benefit from Dr. Gentile's expertise, schedule a consultation at your earliest convenience.
What Causes Scarring?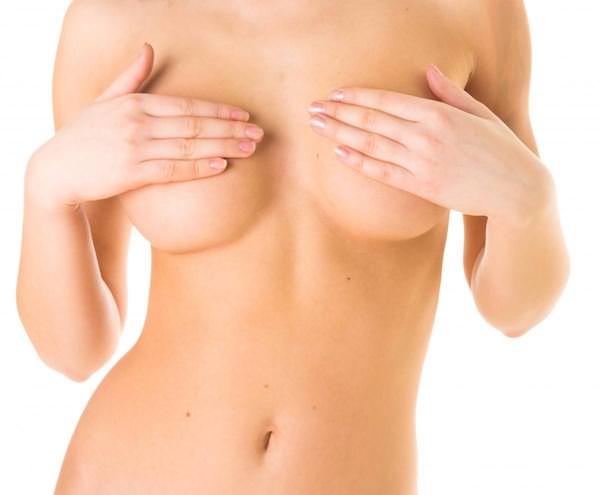 Scar tissue is the human body's way of patching a wound. When the epidermis is damaged, several processes occur naturally. Platelets in the plasma form a seal as they clot to prevent excessive blood loss. Meanwhile, the skin reacts by rapidly producing collagen, which is the most prevalent protein in the human body. Since the collagen that forms at the site of a wound is hasty in its formation, it will look different than the mature epidermal skin surrounding it. This is why scar tissue is sometimes so pronounced.
Some surgeries leave scars behind. When an incision or puncture is stitched closed, scar tissue will form. But Dr. Gentile is one of the most artful and precise surgeons. Not only do his methods prevent scars as much as possible, but he can also revise scars left by other doctors. The breast lift procedure is a perfect example of how Dr. Gentile excels.
Breast Lift Scar Revision
Dr. Gentile's skillful breast lift techniques are designed to minimize scarring. If you got an enhancement procedure from another surgeon, however, you may be noticing unwanted scar tissue as a result of your procedure. Breast lifts can take many forms, and your doctor should tailor the surgical approach to your anatomy.
The circumareolar method accesses breast tissue through a small, donut-shaped incision along the edge of the nipple
A vertical technique requires an incision from the areola down toward the lower ridge of the breast fold
Finally, the anchor method extends the vertical incision outward along the breast fold, creating a line that resembles a boat's anchor
The last two techniques (vertical and anchor) are especially delicate when it comes to scar minimization. They require incisions along the lower cradle of the breast. If you are experiencing scar tissue as a result of past surgeries, Dr. Gentile can address the matter. His mastery of revision and rejuvenation can transform your body and restore your confidence. Please call (361) 881-9999 to speak with one of our attentive staff and begin your journey toward an ideal you.
Benefits of Scar Revision
Clearer, smoother skin is the obvious benefit of scar revision treatment from Dr. Gentile. Unsightly, uncomfortable formations along the lower breast can be a thing of the past. But there are also psychological benefits to scar revision procedures. If you shy away from intimate situations due to the appearance of scars on your breasts, then you may need a boost in confidence. By alleviating the occurrence and persistence of breast scars, Dr. Gentile can provide peace of mind and overall improvement of being.
Ideal Candidates
Residents and visitors to Corpus Christi or South Texas who wish to address visible scarring on their breasts may be candidates for a revision procedure from Dr. Gentile.
Candidates for Breast Scar Revision
Are in good health
Are non-smokers
Have realistic goals
Do not have a skin disease or acne on or near the breast scars in question
To determine if you meet the criteria for scar reduction or removal, please contact our office.
Personal Consultation in Corpus Christi
Among Dr. Gentile's many talents is the ability to truly listen. When you arrive for an individualized consultation, we want to hear your story. Tell us how you got your scars and what you hope to achieve so that we can formulate the appropriate strategy.
Be prepared to provide medical records and ask as many questions as you like!
To get a glimpse of Dr. Gentile's discipline and dedication, you should visit our blog. He is passionate about communication, and his posts convey helpful information about a wide array of aesthetic improvements.
Preparation for Scar Revision
Every scar deserves focused attention and a unique approach. The preparation required for your procedure will depend on many factors, including the extent of your scars and Dr. Gentile's specific plan to address them. In general, you should stop taking blood-thinners, like aspirin and ibuprofen, at least one week before any invasive procedure. Please arrange for a loved one to drive you around on the day of your treatment, as anesthesia may be required.
Procedure Options
Before discussing the various methods of removing or reducing scars, we should discuss the different types of scar tissue. Hypertrophic scars are generally pink in hue and raised slightly above the plane of the skin (less than 4mm). Some hypertrophic scars may fade away naturally. Keloid scars, on the other hand, are more pronounced, growing over 4mm above the surface of the skin.
Depending on the extent and severity of your scars, Dr. Gentile may recommend one or more of the following transformative remedies:
Topical Treatments – These may be administered at the time of a breast enhancement procedure to minimize scarring as the skin heals. Topical gels may also be used after the fact to reduce redness and soften scar tissue.
Injectables – If a scar is atrophic (concave), it can benefit from a soft tissue filler. These solutions plump the skin from beneath, adding volume and smoothing out the puckered surface. Other specialized injections can disrupt the production of collagen that contributes to the formation of scar tissue.
Surface Treatments – Your clinician can reduce the look and magnitude of scars with the help of microdermabrasion. Laser treatments may also minimize the appearance of certain scars.[1] You can ask Dr. Gentile which surface treatment works best in treating your condition during a one-on-one consultation.
Surgical Scar Removal – If scar tissue is particularly pronounced, it may require a more extensive approach. Dr. Gentile can gently remove scar tissue via the layered closure technique.[2] This begins below the surface of the skin, suturing subdermal tissue together layer by layer. Dr. Gentile uses self-absorbable sutures to facilitate a rapid healing process without the need for follow-up visits. The layering closures continue until they address the surface of the skin. Dr. Gentile skillfully joins the two ridges of skin where the scar tissue once was.
Flap Technique – Another surgical approach is to join two adjacent flaps of skin near the site of the scar. This method effectively minimizes the scar from view and presents healthy, unblemished skin along the surface.
Recovery and Results
Regardless of which procedure Dr. Gentile performs, your satisfaction is his top priority. Recovery may take hours or days, depending on how invasive the treatment is.
Rest is essential to recovery, so please refrain from exertion as you focus on healing.
Scar revision from Dr. Gentile can yield positive results. You can regard your mirror image with pride as you squint to see where those bothersome scars once were. Just read through our glowing reviews and see how overwhelmingly happy our past patients have been!
Cost of Scar Revision in Corpus Christi
As the old adage says, "You get what you pay for." Other cosmetic doctors may promise cheap cosmetic procedures, but at what cost? Your aesthetic improvement is priceless, so consider the benefits you are receiving from a visit with Dr. Gentile. His unparalleled expertise will deliver radiance and restoration to your appearance.
FAQ
Is scar revision painful?
No matter which revision technique Dr. Gentile eventually uses, he will consider your comfort first and foremost.  Topical treatments may cause a slight stinging or heating sensation. You may be advised to apply ice packs to the area to minimize discomfort.  If the scar revision procedure is more invasive, Dr. Gentile will recommend the appropriate anesthesia to facilitate a successful surgery.
What is scar tissue?
When the skin is broken, the body sends signals to repair it.  A rush of collagen production patches the wound. This is scar tissue.  Scars may be atrophic, which happens when there is not enough collagen to fill the gap.  Atrophic scars often indent skin, pulling it beneath the surface to the point where it may need to be plumped up with dermal fillers.  Hypertrophic scars protrude slightly above the surface of the skin.  Keloid scars are more severe, rising over 4mm above the level of the wound.  To determine which revision technique will work best to reduce or remove your breast scars, contact Dr. Gentile and his staff.  
References
Alster, T. (2003). Laser Scar Revision: Comparison Study of 585‐nm Pulsed Dye Laser With and Without Intralesional Corticosteroids. Dermatologic Surgery. 29(1)25-29. https://doi.org/10.1046/j.1524-4725.2003.29024.x
American Society of Plastic Surgeons website: https://www.plasticsurgery.org/reconstructive-procedures/scar-revision/procedure