Plastic Surgeon in the Media Corpus Christi
Dr. Herve` Gentile has been consulted and featured on many TV stations, magazines, books, newspapers and radio stations. He provides twenty+ years of experience to patients in South Texas but also across the country and internationally. He is recognized as one of the plastic surgeons featured in the book "The Beauty Makers", which profiles some of today's most successful surgeons. He was also chosen as a contributing expert in the book "BE YOUR BEST – A Comprehensive Guide to Aesthetic Plastic Surgery" by Peter Bela Fodor, MD, FACS, medical editor, for his expertise in facelifts.
Global Scientific Aesthetic Conference in Dubai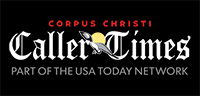 Dr. Gentile was invited to co-chair the Global Scientific Aesthetic Conference in Dubai, held on March 8 and 9. Click here to learn more.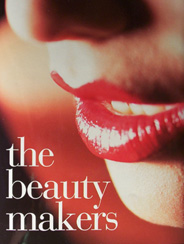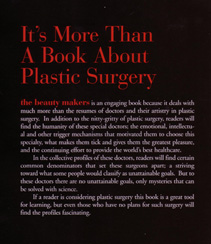 (click image to preview)
(click image to preview)
Dr. Herve` Gentile lecturing in Monaco (Montecarlo)
at the Aesthetic World Congress March 2009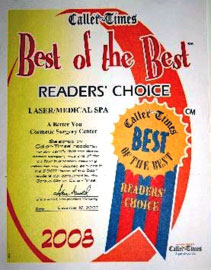 An Inside Look at Cosmetic Surgery
published on The American Chronicle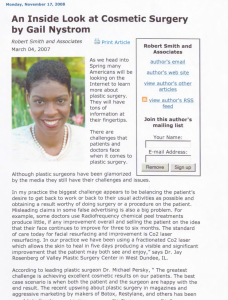 A tuck here, a nip there:
Surgeries now routine. Cosmetic Procedures not just for Hollywood
published on Corpus Christi Caller Times