Mission Statement
Conveniently located to serve the areas of Corpus Christi and South Texas
Patient Safety
Dr. Hervé Gentile is committed to maintain "A CENTER OF EXCELLENCE". Your safety is of paramount importance to us.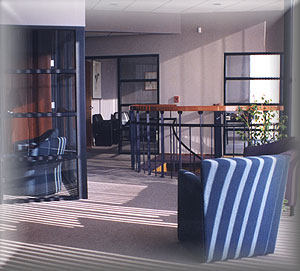 Our center's certification by the American Association for Accreditation of Ambulatory Surgery Facilities ( AAAASF) assures you that we provide the level of quality care that you expect and that we have established and maintain the highest achievable standards in freestanding outpatient facilities.  We are proud that our surgery center was on the forefront of accreditation  and was the first such facility accredited in South Texas and has been since the late 90's.  Our facility is accredited for general anesthesia as a class C (C is the highest class obtainable).  The AAAASF was developed to assure verifiable quality care with definable standards.  It addresses and focuses on many aspects and standards including equipment and physical facilities, operating room personnel, patient and personnel records, quality assessment and quality of care, sanitation, management, safety procedures and patient selection criteria.  It is one of three organizations, the other two are The Joint Commission on the Accreditation of Healthcare Organizations (JCAHO) and the AAAHC, that are recognized and approved to certify surgery centers for Medicare and third party payers such as insurance and managed care companies.  It requires the surgeon in an accredited center to be board certified in their surgical specialty by the American Board of Medical Specialties and to possess privileges to perform the same surgical procedures in an accredited hospital. In conclusion accreditation is a voluntary process that offers you a quality seal of approval by an outside agency announcing our level of quality and safety.
You can check whether your plastic surgeon operates in an accredited facility by clicking AAAASF.
We also thought is was important to obtain an international accreditation as Dr. Gentile is a member of the International Society of Aesthetic Plastic Surgery (ISAPS).
Quality
To you this means that each service we provide represents the highest standards of excellence to which we aspire, obtaining a natural look, not a plastic one, with minimal detectability and risk.
It is our number one priority and our strategy for success. Quality underlies everything we plan to do at our cosmetic surgery center today and in the future.
Patient Education
Since we offer the full range of cosmetic procedures and not just a selected few, we can better help you evaluate your options and define your benefits and tradeoffs among the myriad of choices and conflicting data through seminars, complimentary staff consultations, before and after photograph catalogues, educational computer imaging (not used anymore) and patient information packages.
Affordability
Allows us to offer you all our services without compromising patient safety and quality.
Photographs
Original and untouched preoperative and postoperative photographs may be seen at the time of your complimentary staff consultation, or during your visit with Dr. Hervé Gentile. You may also view a few pictures on this website by clicking on the camera button at the bottom on the left hand column.