Plastic Surgery in Corpus Christi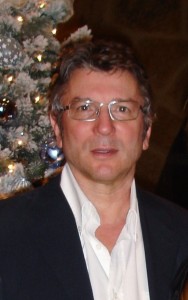 Dr. Gentile is one of the physicians with the nation's highest credentials and one of the first Plastic Surgeons in the country to be triple Board Certified (by the American Board of Plastic Surgery, American Board of Otolaryngology/Head and Neck Surgery and American Board of Facial Plastic and Reconstructive Surgery).   This enabled Dr. Gentile to offer you his unique ability and set of skills.  He has been named by Castle Connolly as one of America's Top Doctors and has been honored to be included in the Best Doctors in America, the two reference guides of physicians elected by their peers. He also has been named multiple times as among "America's Top Plastic Surgeons" by the Consumer Research Council of America.  Dr. Gentile and his staff see patients from Texas and all around the world.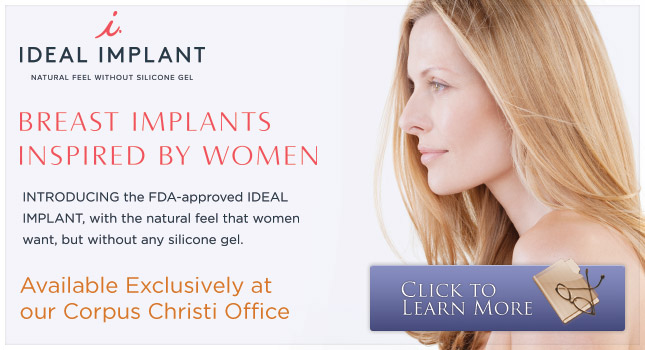 Dr. Herve` Gentile's goal is to make you more attractive and make you feel good and happy.  He offers a multidisciplinary approach which includes surgical and nonsurgical treatments. Cosmetic interventions can improve our mood which in turn makes our life a little better.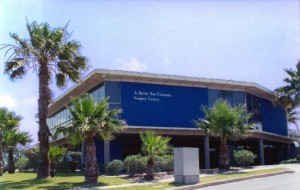 A BETTER YOU Cosmetic Surgery and Laser Center offers the latest techniques and advancements in cosmetic surgery and non-surgical treatments in a new, modern, safe, private and environmentally friendly complex. It is conveniently located at 1102 Ocean Drive across from the Holiday Inn-Emerald Beach in Corpus Christi, Texas, the sparkling "City by the Sea."
Our Cosmetic Surgery and Laser Center is a complete in office outpatient cosmetic plastic surgery facility and all medical and surgical procedures are performed by Dr. Gentile. It was planned and constructed to include the most current technology and equipment available. The surgery suite was designed for your comfort, convenience and privacy with all the safety features of a hospital location without the added expense and inconvenience of hospital care. It maintains the highest standards and is staffed by an outstanding anesthesiology group. We want you to feel cared for from the initial consultation through your pre and postoperative course.
A distinguishing factor is that our center is certified for general anesthesia to the highest standards by the American Association for Accreditation of Ambulatory Surgical Facilities (AAAASF) as a Class C (the highest achievable class) and Dr. Herve` Gentile is committed to maintain "A CENTER OF EXCELLENCE".
We also have been accredited internationally by the SFR, the Surgery Facilities Resources, Inc., which means that we are a recognized accredited surgical facility globally and Dr Gentile is a member of the International Society of Aesthetic Plastic Surgery.
Men and women choose A Better You Cosmetic Surgery and Laser Center because our continuing dedication to quality patient care is the cornerstone of our practice. Dr. Herve` Gentile and his staff pride themselves on their ability to evaluate you individually and present honest, realistic expectations. This personalized attention enables you to make an informed and confident decision since the variety of medical, non-surgical and surgical options can be confusing. We encourage you to communicate your desires and we listen to your concerns. The goal is to restore a natural, harmonious and youthful non-plastic look with minimal detect ability. Since we offer both aesthetic medical treatments (nonsurgical) as well cosmetic surgery, you are placed in a position to choose the options most desirable and suitable for you.
From our front office staff to Dr. Herve` Gentile we set ourselves apart from the rest because of the genuine and compassionate relationship we develop with you.
We want to create a lifetime bond based upon frank communication warmth and trust.
We measure our success by the number of patients who have referred their family and friends to us. Read our full Mission Statement.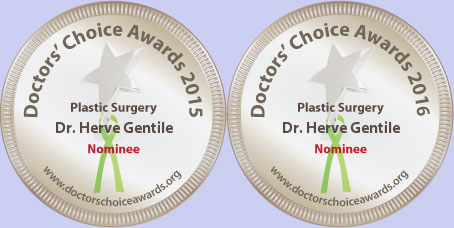 In a recent Consumer Study women in the USA, between the ages of 21-60, were surveyed on their perceptions of various cosmetic medicine procedures. In an apparent reaction to the unregulated medical spa industry, almost 80% of women surveyed rated medical credentials as very important when choosing a cosmetic treatment provider. The explosion of the internet coupled with the advent of social networks and the numerous credible and non-credible available resources have all resulted unfortunately in a confused consumer patient. So it is up to you to distinguish between a plastic surgeon and others and research the values each one delivers.
The plastic surgery procedures described can improve your looks and make you feel good. They can help you look as young as you feel, provided that you are doing it for yourself and for the right reasons and that you have the right motivation and realistic expectations. Although cosmetic plastic surgery can have a positive impact on your life it is not a guarantee for happiness.
The ideal result is TO LOOK GOOD, which is a natural, healthy and beautiful look, not a "plastic" look.