Body Lift
Conveniently located to serve the areas of Corpus Christi and South Texas
Body lift surgery is performed in order to improve the shape, tone, and definition of your body, particularly following significant weight loss. Excess skin can be a major issue following massive weight loss and surgery is frequently the most effective solution.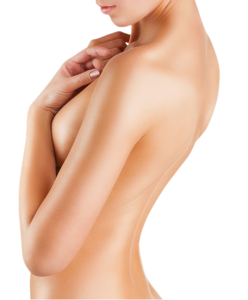 Dr. Gentile is one of the most highly respected plastic surgeons in Corpus Christi, TX and is particularly adept at helping weight loss patients regain control of their bodies and their lives. Women and men who have lost weight, either through diet and exercise or gastric bypass surgery, may be good candidates for a body lift; however, there are a variety of other candidates who may benefit from a body lift. The ultimate way to determine your candidacy for an upper or lower body lift is by coming in for a consultation with Dr. Gentile. Dr. Gentile performs both upper and lower body lifts to help his patients meet their cosmetic objectives. Please feel free to request a consultation today. Dr. Gentile and his staff look forward to helping you meet your goals.
About Body Lifts
Losing weight is a gift to your health and can boost your self-confidence. Unfortunately, losing a large amount of weight can leave you with excess sagging skin.
A body lift is most often performed to correct the existence of excess skin on your body, typically after significant weight loss. In some cases, it can also be used to correct the appearance of dimply or irregular skin surfaces. This can occur as a result of pregnancy or age, in addition to weight fluctuation. It is more common for patients to receive lower body lifts, which include a lift of the abdominal area, buttocks, and thighs. This is what doctors are often referring to when they say they perform body lifts. However, Dr. Gentile performs both lower and upper body lifts. Upper body lifts can refer to a combination of procedures, including an upper back lift, and, perhaps, an arm lift (brachioplasty) or a breast lift.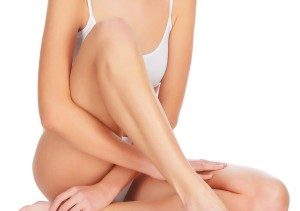 While body lifts are fairly straightforward, Dr. Gentile does not believe in a cookie cutter approach to any surgery. For this reason, he asks to meet personally with each potential patient, sometimes more than once, prior to scheduling surgery. He utilizes this time to not only discuss your goals but also to discuss your medical history so that he can provide you with a customized procedure to help meet your specific goals, not only in the coming months but to last them years. Contact Dr. Gentile in Corpus Christi, TX in order to request a consultation and get started on your body transformation.
Good Candidates
Body lifts are not a fat reduction procedure. For this reason, it is important that you are in good overall physical health prior to undergoing a body lift. You should already have a steady diet and exercise routine in place prior to surgery. Furthermore, you should have attained and maintained your weight loss goal for some time. Future weight fluctuations can significantly impair your results from a body lift surgery. If you are at your goal weight but small localized fat deposits are an issue, liposuction can be performed. This option can be discussed during the consultation. You must also be in good mental health prior to surgery and have reasonable expectations for what the surgery can achieve; again, understanding that body lifts are performed for removal of the excess skin. Those who are overweight or obese may not be as good of candidates. Dr. Gentile will work closely with you in order to illustrate what you can realistically expect following the outcome of your surgery. In general, ideal patients for a body lift are men and women who have lost a significant amount of weight. However, those with contour irregularities may also be good patients.
Consultation
In order to be considered for a body lift, the first step is to request a consultation with Dr. Gentile at his Corpus Christi, TX office. During the consultation, Dr. Gentile will begin by asking you about your goals for the surgery. He will also answer any questions that you have about the surgery, including cost, preparation, the day of surgery, and recovery. Please come prepared to discuss medical background, including past surgeries, ongoing illnesses, and medications that you are currently taking. After, he will conduct a physical evaluation of the areas of concern. This will help him create a custom surgical plan with personalized incision locations. As aforementioned, please feel free to ask the doctor any questions that you may have regarding the procedure. Dr. Gentile will do his absolute best to inform you of what you can expect throughout the experience. He may also recommend liposuction or alternative procedures, which will be discussed and determined between you and the doctor during the consultation.
Preparation
Beyond having a stable body weight, you also should not be a smoker and avoid drinking alcohol close to your surgery date. Dr. Gentile will also ask about any medications you currently take and may recommend that you stop taking some. It is a good idea to pick up your prescribed medications and any other supplies you need for your recovery before your surgery so you can be as comfortable as possible after your procedure. You will also need to arrange for someone to drive you home from your surgery.
Procedure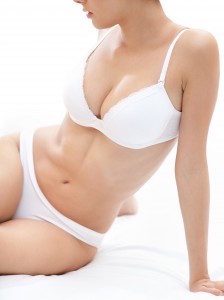 There are two primary techniques used for body lift procedures. The most common procedure is the lower body lift. The lower body lift consists of removing lax skin from the lateral abdominal region, buttocks, and thighs. The upper body lift, which can be combined with the lower body lift, consists of removing lax skin from the arms, upper back, and lateral breasts. Both procedures are performed under general anesthesia. Since the procedure requires anesthesia, you must make arrangements beforehand for another responsible adult to pick you up and drive you home following the procedure. Dr. Gentile will provide more preparation instructions during the consultation.
Before commencement of the surgery, Dr. Gentile will design the markings where the incisions will be made. The incisions are customized in order to meet your individual needs. Throughout the surgery, you will be asleep to aid in your comfortability.
Lower Body Lifts:
– In general, a lower body lift incision is made in the following manner:

Abdominal/Thighs/Buttocks: The incision starts along the lateral aspect of your tummy, usually on your tummy tuck scar and then extends around the lower underwear line of the back just above your buttocks. Sometimes the two sides will meet above the V of the buttocks.
Upper Body Lifts:
– Upper body lifts, while less common, frequently include a combination of procedures including an arm lift (brachioplasty), upper back lift, and/or breast lift. The incisions for these procedures make use of the following:
Arms Lift (Brachioplasty): Incisions for an arm lift typically extend from the armpit to the elbow on the inner part of the arm closest to the body. Please see the Brachioplasty page for more detailed information.
Upper back: In order to conceal upper back scars while also achieving optimal results, the incisions are made across the bra line.

Breast Lift: Like the upper back, the breast incisions will vary between men and women and also from person to person. Please also view the Breast Lift page.
After the appropriate incisions are made, the excess skin is removed and tightened to enhance the contour of your body and show off the natural definition you've worked so hard for.
Dr. Gentile is committed to offering the best possible services to his patients and helping them attain results that last long-term. Following the procedure, you will be monitored by the doctor and his caring, and knowledgeable staff. In most cases, you will be able to return home the same day of the procedure; some patients will need to spend the night in the surgical facility if deemed necessary.
Recovery
Each patient's recovery period will vary based on the extent of their surgical procedure. Patients may be able to return to work in as little as two weeks, while others may need up to two months before they can return to their normal routine. There will be some general discomfort in the days and weeks that follow surgery, but pain medication can be prescribed to help you manage. For the most part, patients should not encounter symptoms beyond bruising and swelling.
Dr. Gentile will make recommendations for your individual recovery plan during your consultation, and go over it with you again following surgery. We always stress patients get plenty of rest during their entire recovery. You will be given some compression garments to wear that will help you feel more comfortable as well as assisting the body in healing. You may also have to maintain your bandages and incision drains. You will also have to be careful of your sutures when showering, and should not take baths.
You will have several follow-up appointments following your surgery at which time Dr. Gentile will examine how your recovery is proceeding. Your drains and sutures should be removed after a couple of weeks. Do not resume intensive physical activity until you have been given the OK by Dr. Gentile.
Cost
A body lift is a highly customized procedure; you may require a lower body lift, upper body lift, or a combination of lift procedures. Dr. Gentile will help you determine the best procedure or combination of procedures for your specific case. As a result, the price of the procedures can vary greatly from patient to patient. For this reason, it is extremely important that you come in for a one on one consultation with the doctor. During this time, the doctor can offer his expertise in order to help you reach your specific cosmetic goals.
Dr. Gentile looks forward to meeting with potential body lift candidates who are looking to transform their bodies – and lifestyles. Contact his office in Corpus Christi, TX in order to get started.