Labiaplasty/Vaginal Rejuvenation
Conveniently located to serve the areas of Corpus Christi and South Texas
Labiaplasty has been growing in popularity over the past decade, but there are still many women who are unaware there is a cosmetic surgery that can change the appearance of the exterior genitals. It is most frequently performed to reduce the size of the labia minora, or the inner lips. When the labia minora extends past the labia majora, this can lead to both physical and emotional discomfort.
Patients may feel uncomfortable wearing tight-fitting clothing, such as leggings or swimsuits, or they may be embarrassed to engage in sexual activity, leading to a lack of libido. Some patients may even avoid situations such as pool parties or intimacy altogether.
Patients concerned about the appearance of their labia should contact board-certified plastic surgeon Dr. Herve Gentile to request a consultation. A Better You Cosmetic Surgery and Laser Center is conveniently located to serve Southern Texas patients in Corpus Christi, TX.
About Labiaplasty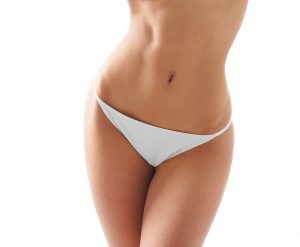 Labiaplasty or labioplasty is a procedure designed to reduce the size vaginal lips and improve contour. This procedure can involve the labia minora (the inner lips), by far the most common, or more rarely the outer, called the labia majora. Enlarged labia minora can be the result of giving childbirth, or women may inherit them, most commonly presenting after puberty. A long, large or wide labia may involve one or both sides. These conditions can lead to a secret feeling of being deformed, embarrassment, pubic discomfort when wearing tight jeans or practicing sports, irritation or a rash, and even pain during sexual intercourse.
The labia majora are less often involved. They may relax and sag over time or the perineum may show signs of scarring from an episiotomy or laceration incurred during childbirth. Similarly, they can interfere with exercise or intercourse and may cause embarrassment when wearing certain clothes, such as bathing suits or leggings, which may call attention to any bulge.
Labiaplasty is the treatment of choice and consists in the reduction of the labia. It is a short procedure usually lasting less than 1 hour and performed either under local anesthesia or with IV sedation.
Labiaplasty consists of removing wedges of the protuberant labia tissue. The results achieved are usually very good with the incisions becoming almost imperceptible with time and the normalized genital appearance can greatly enhance self-esteem. Recovery time is approximately 4 days and patients can return to work in 4-5 days. They can shower the next day but intimate relationships can only be resumed 6 weeks postoperatively.
To find out more about labiaplasty and whether or not you would be a good candidate, contact our office to request a consultation.
Good Candidates
There are no "perfect" labia. However, the average labia minora extends approximately one inch from the base to the tip. Patients may be concerned about extended labia minora due to the cosmetic reasons and/or discomfort during physical activities. They may also experience hygiene issues. These are just a few of the reasons why women come into our Corpus Christi, TX office interested in labiaplasty, but is by no means an exhaustive list.
The only contraindication to the procedure is active gynecological disease and of course, smokers should stop a few weeks before to reduce complications such as poor wound healing. They should be in good general health and have realistic expectations. In order to find out if the patient would benefit from labiaplasty, please contact A Better You Cosmetic Surgery and Laser Center.
Procedure
There is no "one-size fits all" approach to labiaplasty and the exact techniques to be used will depend on the patient's goals and their current anatomy.
In general, the labiaplasty procedure will be performed under local anesthesia or IV sedation. The patient can usually return home following the procedure. However, there should be a responsible adult there to pick them up and drive them home.
Dr. Gentile will remove protuberant labial tissue using one of the following methods, which can all be discussed in more detail during the consultation.
Trim Technique
The trim technique involves clamping the labia minora and then excising skin from the labia in a horizontal fashion. This may seem like the most straightforward technique, but it does have its drawbacks. This technique will leave the most obvious scarring and may also produce overly uniform results; therefore appearing unnatural because the labia has naturally wavy edges. However, patients with excess dark skin on the edge of their labia may benefit from this procedure.
Wedge Technique
The wedge technique is the currently preferred technique. In this technique, a wedge or V shaped piece of labial tissue is removed from the center of the left and right labia minora. Then, the two sides are brought together. This helps minimize the amount of visible scarring and retains the natural border of the labia.
Extended Wedge Technique
This technique also uses a wedge-shaped incision to remove excess skin. However, the wedge is taken from the inner labia skin. This leaves the most imperceptible scarring because the incisions are made along the natural border between the labia minora and labia majora.
Dr. Gentile will close the incisions with sutures. Frequently, in order to achieve the optimal outcome for the procedure, he will also need to perform clitoral hood reduction. Performing labiaplasty with clitoral hood reduction has been likened to performing a facelift without a neck lift; the overall appearance can seem out of sync. Clitoral hood reduction reduces the amount of skin that is around and sometimes on top of the clitoris. It will help make the outer genitals proportionate.
Recovery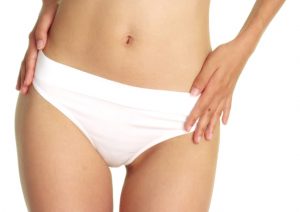 The recovery period for labiaplasty is not to be underestimated. While the patient can usually return to work after 4-5 days, they should still avoid sexual intimacy or strenuous exercise for approximately 6 weeks.
The patient will likely receive absorbable sutures, so the sutures will not have to be removed. However, it is very important that the patient keeps the area clean and dry throughout the recovery period.
The patient will be instructed on types of clothing to wear during the day and at night to keep the area comfortable, but also minimize chafing. This usually consists of dresses or loose bottoms. In order to assist with any discomfort, Dr. Gentile will provide the patient with a prescription for painkillers that should be filled in advance of the surgery date. They may also be asked to take antibiotics. Dr. Gentile will advise the patient on how to keep the area clean during recovery without disturbing the surgical site.
The patient will be required to come in for two or more follow-up visits, so that the doctor can make sure the patient is healing properly and that there are no complications. Further recovery details will be provided in advance of the surgery.
Alternative Techniques
Vaginal Rejuvenation
Nonsurgical Vaginal rejuvenation with Radiofrequency and Laser devices have generated a lot of media buzz. These procedures are not offered by Dr. Herve Gentile as there is no data supporting the their effectiveness. If any limited improvement is achieved it will require maintenance treatments making them very costly. Patients should also be informed that there are potential complications such as chronic pain, altered sensation, adhesions and scarring associated with this surgery.
FDA warns: Vaginal rejuvenation' laser treatments can cause burns and pain
The Food and Drug Administration on July 30, 2018 warned against the use of "energy-based" devices for vaginal "rejuvenation" or cosmetic procedures, saying such treatments could lead to vaginal burns, scarring and chronic pain.
The FDA noted in a safety alert that vaginal "rejuvenation" often is used to describe nonsurgical procedures intended to treat symptoms such as vaginal laxity, atrophy or dryness, and pain during intercourse or urination. During menopause, levels of estrogen decline, which may lead to symptoms such as pain during sexual intercourse.
A growing number of manufacturers are marketing their devices for unapproved uses such a vaginal "rejuvenation," in which tissue typically is destroyed or reshaped. This has resulted in numerous cases of harm in adverse-event reports and published literature.
The FDA said that it has approved such devices, which commonly use laser beams or radiofrequencies, only for specific gynecologic uses, including the destruction of precancerous cervical or vaginal tissue and the removal of genital warts but NOT for symptoms related to menopause, urinary incontinence or sexual function.
Pubic Lift
A pubic or pubis lift is indicated when the excessive skin descends down over the pubic area. This sagginess results from weight fluctuation and age and can impede wearing your desired clothing because this can create a visible bulge. Often a major contributing factor is multiple pregnancies. Dr. Hervé Gentile will remove all the redundant skin and fat in the pubis area and redrape it by lifting the skin upwards. Sometimes this is combined with liposuction. This procedure can be performed in about 1 hour, either under local anesthesia with IV sedation or, if the patient prefers, under general anesthesia. Usually, the patient can return to normal activities within 1 week. The results are very satisfying and can help the patient feel more comfortable in certain clothing, especially snug pants since the bulge will be corrected. This can also restore confidence in the bedroom.
Consultation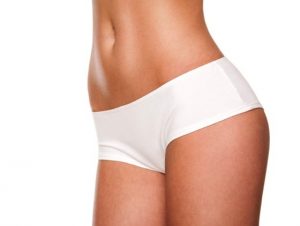 Patients interested in labiaplasty may begin their journey by contacting Dr. Gentile in Corpus Christi, Texas. He will begin by discussing with the patient their concerns, embarrassments, and how the appearance of the labia affects them emotionally and/or physically. He will need to conduct a physical examination to determine whether or not the patient would be well-suited for labiaplasty, a pubic lift, or both. He will also determine the best techniques to meet the patient's needs.
Labiaplasty is a very serious procedure that should only be performed by a board-certified plastic surgeon with experience performing labiaplasty. Labiaplasty is considered an elective procedure and most women do not require the procedure for their physical health, but desire it for their emotional health. Dr. Gentile will go over in detail the procedure, recovery, and risks associated with labiaplasty.
Please do not hesitate to come armed with a series of questions for the doctor. Patients who do their research beforehand will get the most out of their consultation. It is important that the patient feels fully informed about the procedure so that they can make the right decision for them.
Request a consultation by contacting A Better You Cosmetic Surgery and Laser Center in Corpus Christi, TX.