Facial Peels
Conveniently located to serve the areas of Corpus Christi and South Texas
A facial peel is a non-invasive aesthetic treatment that addresses a variety of skin issues. From fine lines to acne scars to age spots, chemical peels minimize blemishes and help restore a youthful complexion.
Dr. Hervé Gentile is an expert in the variations and versatility of chemical peels.  He is board-certified plastic surgeon by the American Board of Plastic Surgery and the American Board of Facial Plastic and Reconstructive Surgery, and he excels at finding non-surgical solutions to maturing, uneven skin.  Dr. Gentile is conveniently located in Corpus Christi and proudly serves the needs of the greater South Texas community. 
About Chemical Peels
Chemical peels can improve superficial acne, sun-damaged skin, age spots, and fine lines and wrinkles. These peels use chemicals such as TCA (Trichloroacetic Acid), Phenol and other compounds to remove the damage from superficial layers of your skin. In the process, chemical peels stimulate the regeneration of new cells. In other words, facial peels remove imperfections from the upper layers of the skin, which then is replaced with new skin.
Light peels such as the AHA (Alpha Hydroxy Acids) contain ingredients that originate from glycolic, lactic and fruit acids. Superficial peels result in redness and scaling that lasts only a few days. The medium (Obagi Blue Peel) and deep peels (TCA and Phenol) produce swelling and persistent redness for weeks, similar to a controlled sunburn.
The light peels are the mildest forms and are used in conjunction with a skin care program and/or microdermabrasion treatments to obtain a smoother and brighter looking skin. They only affect the epidermis which is the most superficial layer of the skin.
TCA peels are performed in different concentrations and are used to treat very fine surface skin wrinkles, superficial blemishes and pigmentation problems.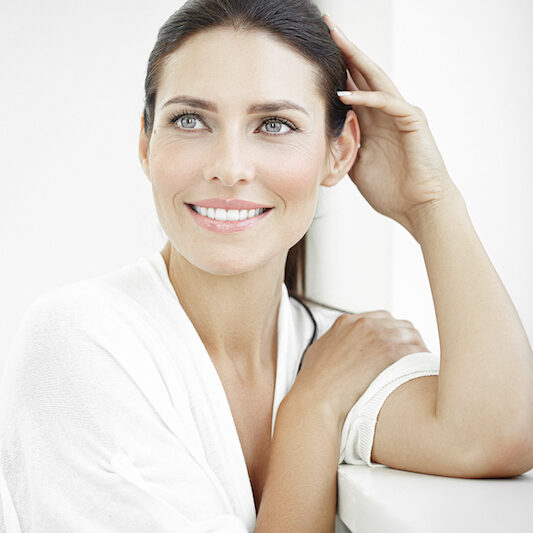 The Phenol peel is the deepest since it penetrates the entire layers of the skin and it treats patients with coarse facial wrinkles and sun damaged skin. It is the strongest peel with the most dramatic results and longest lasting results.
Depending on the strength of the peel, the skin requires a varying length of time to recover and replenish. The peel process stimulates a fresh rush of collagen, one of the essential building blocks of healthy, vibrant skin. Hence, the rewards from a rejuvenating peel endure long after the chemicals dissipate.
Dr. Gentile can administer chemical peels to the face, hands, neck, back or décolletage.  The exact formulation of the peel will depend on the condition you want to treat.  To discuss your needs and goals, please contact one of our friendly, knowledgeable staff members.
Benefits of Skin Treatment
The world can be a judgmental place. When your skin looks older than it is, others may assume that you are perpetually tired or angry. Wrinkles can be deceiving, and age spots only add to the confusion. One of the main benefits of chemical peels is their ability to turn back the hands of time. When you interview for a job, prospective employers will see YOU rather than the distracting signs of aging that accumulate over time.
Chemical peels provide more than just physical benefits; they supply psychological rewards, as well. You can face the world with the confidence of youth, coupled with the maturity of your amassed experiences. The best of all worlds awaits in Corpus Christi, Texas.
Chemical Peel Benefits
Customized to your unique skin tone and cosmetic goals
Erases superficial impurities
Promotes long-lasting rejuvenation in the form of fresh collagen production
To experience the benefits of a chemical peel for yourself, please contact Dr. Gentile at your earliest convenience.
Eligible Candidates
If your complexion needs a subtle boost or a dramatic makeover, you will find the right solution from Dr. Gentile. Ideal candidates for a chemical peel include men and women who are in good health and have realistic expectations for their skin resurfacing journey. You may not be eligible for the peel procedure if you have a history of skin conditions such as rosacea. Also, if you are experiencing an active breakout of cold sores or acne, you may need to postpone your chemical peel until the issue has cleared up.
Dr. Gentile can determine your candidacy for a peel procedure during your comprehensive consultation.  Call (361) 881-9999 to begin the process. 
Private Consultation in Corpus Christi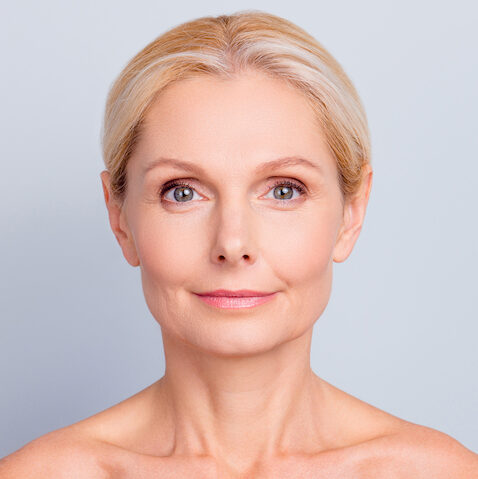 The information on this page is a great start, but you most likely want to know how it applies to you. Which type of peel is best for your skin tone? What is the sensation of your chosen peel? How often can you receive skin treatment?
Dr. Gentile is ready to answer all of these questions and more. It is very important for you to mention any history of skin conditions, sun sensitivity, viral infections and medications such as Accutane or other topical skin preparations you have used.
In addition to being a fantastically accomplished physician, he is also a great communicator.  In an attempt to convey Dr. Gentile's vast expertise and dedication to the field of cosmetic enhancement, we regularly update our blog.  Take a look through our posts and bring your curiosity with you to the consultation with Dr. Gentile. 
Preparation
When you finish consulting with Dr. Gentile, you will receive detailed instructions to prepare you for your upcoming chemical peel. Please follow these directions closely, since they are customized according to your skin tone and type of peel. To enhance the results, you are usually started on Retin-A 4 weeks prior to the peel.
You should avoid sun exposure in the two weeks leading up to your treatment. UV rays damage the skin and strip it of moisture. We want your skin to be operating at peak performance to facilitate a successful peel procedure.
The Chemical Peel Procedure
Depending on your specific needs, the depth of your peel can be tailored to your skin issues. The procedure takes 30 to 60 minutes, depending on whether or not the entire face is treated. Initially, as the solution is applied, you will feel a burning sensation, but this rapidly subsides as the chemical solution acts as an anesthetic.
Superficial Peels
The superficial peel such as Retinen-A is the mildest option when it comes to chemical peels. It does require a daily application for a prolonged time to achieve the desired appearance. On the bright side, a superficial peel tends to be the least expensive option available.
Medium-Depth Peels
To treat dark spots and other discolorations of the skin, Dr. Gentile often uses the Obagi Blue Peel which has a low concentration of  trichloroacetic acid (TCA) .  The Obagi Blue Peels are medium-depth chemical peels that can brighten and rejuvenate the facial skin while bringing greater balance to skin tone and coloration and more importantly they are not likely to be associated with side effects. [2  The recovery time associated with a medium peel is generally about a few days, so patients should plan ahead.  Medium peels cost more than the superficial option, but they yield more noticeable results.
Deep Peels
A deep chemical peel is the most comprehensive approach to facial rejuvenation.  A higher concentration of TCA or Phenol are typically the active ingredient in our deepest peel.[3]  The penetrative nature of the peel is designed to treat pronounced skin wrinkling and textural impurities.  Dr. Gentile applies the peel in a controlled manner to manage its penetration.  Deep peels are long-lasting, so it is not necessary to repeat the process.  Please expect up to 14 days of recovery time following a deep peel.  Deep peels promote excellent results, but they generally cost more than milder level peels. 
Recovery and Results
Immediately following your peel procedure, one of Dr. Gentile's trusted associates will monitor your progress. Depending on the depth of the peel, you may be prescribed pain medication, but generally, you can manage any discomfort with ibuprofen or a similar product. Dr. Gentile may recommend topical treatments to help usher you through the peeling recovery.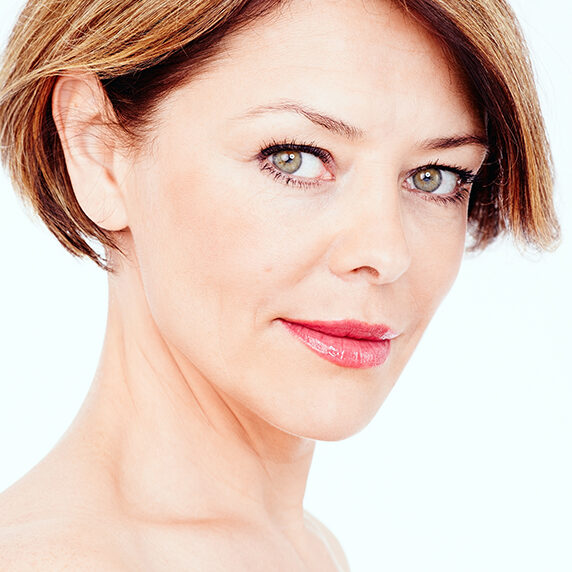 After one week, in a deep peel, all the affected outer layers of damaged skin will have fallen off and your skin may start to assume a deep red color. You might be able to wear makeup in about 2 weeks but you must absolutely avoid sun exposure during this time. Your skin has lost its protective layer, so it is very photosensitive.
As the outer layer of your old skin flakes off, your inner radiance emerges.  Within a matter of days, a new complexion will shine back at you in the mirror.  The result of a facial peel is a tighter, smoother and more youthful skin that will make you feel and look good. To see our extensive photographic catalogs of pre-operative and post-operative photographs please contact our office and schedule a complimentary consultation.
Complementary and Alternative Procedures
Chemical peels offer amazing relief from skin-deep blemishes, but there are other options available here in our Corpus Christi clinics.  Light peels can be administered in conjunction with a skin care program and/or microdermabrasion treatments to obtain smoother, brighter-looking skin.
Deep peels are not a substitute for a facelift, since they do not correct the sagging skin.  To learn which suite of procedures work best for your complexion, contact Dr. Gentile.
FAQ
How much does a chemical peel cost in Corpus Christi?
The cost of a chemical peel depends on its depth and formulation.  Dr. Gentile will provide transparent pricing during your individual consultation.  In the meantime, feel free to visit our financing page to learn about your credit options.  You deserve the best care at the right price, and Dr. Gentile really delivers.  Call (361) 881-9999 to discuss your budgetary questions. 
References
Zakopoulou, N. & Kontochristopoulos, G. (2006). Superficial chemical peels. Journal of Cosmetic Dermatology. 5 (3) 246-253. https://doi.org/10.1111/j.1473-2165.2006.00254.x
Otley, C. C. & Roenigk, R. K. (1996). Medium-depth chemical peeling. Seminars in Cutaneous Medicine and Surgery. 15 (3) 145. DOI: 10.1016/s1085-5629(96)80005-8
Wambier, C. G., Lee, K. C., Soon, S. L., Sterling, J. B., Rullan, P. P., Landau, M. & Society, I. P. (2019). Advanced chemical peels: Phenol-croton oil peel. Journal of the American Academy of Dermatology. 81 (2) 327-336. https://doi.org/10.1016/j.jaad.2018.11.060