Injectable Fillers
Conveniently located to serve the areas of Corpus Christi and South Texas
What are Injectable Fillers?
Injectable fillers are a simple, non-invasive solution for adding fullness & volume and restoring structural support to parts of a patient's face that are lacking. Plastic surgeons can combat the effects of aging with a multitude of soft-tissue fillers, each with its own chemical components, indications, and effectiveness. It is imperative that you know that plastic surgeons have a unique understanding of these agents in treating patients with cosmetic issues.[1] 
We live in privileged times and there are many options available to the general consumer. Trying to pick which treatment is right for you can feel daunting, so we're here to break it down for you bit by bit. 
Dr. Herve Gentile has been using fillers since the mid 80's and because of his expertise has taught the use of fillers to other physicians.
Keep reading to learn more about injectable fillers. Once you have educated yourself on what is out there, please contact Dr. Herve Gentile MD, triple-board-certified plastic surgeon of South Texas, at your earliest convenience to schedule your consultation. Dr. Gentile is certified by the American Board of Facial Plastic and Reconstructive Surgery, the American Board of Plastic Surgery and the American Board of Otolaryngology/ Head and Neck Surgery. 
Conveniently located to serve Corpus Christi and its surrounding areas, A Better You Cosmetic Surgery and Laser Center is 100% devoted to producing beautiful, natural-looking humans ready to take control of their lives.
Call now at (361) 881-9999 and one of his friendly staff members will help guide you through the process. 
About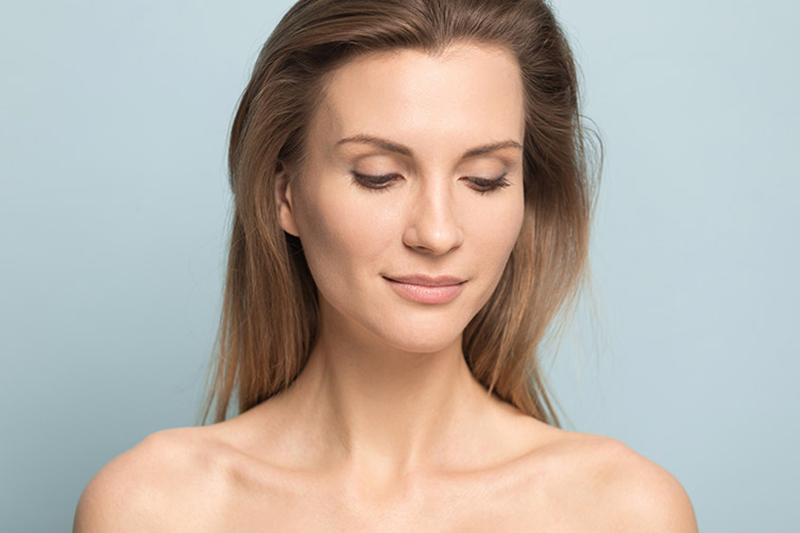 Soft tissue fillers treatments are indicated for people desiring to correct skin depression such as wrinkles and even depressed scars. When injected underneath the skin these fillers can plump up the wrinkles and sunken areas of the face such as the sides of the nose, the smile and the frown lines or augment the lips temporarily restoring a smoother and younger look. The successful use of injectable fillers is not only a function of the quality of the science but also of the "art" of a discerning eye, filler application, and vigilant follow-up.[2]
A detailed knowledge of the anatomy and properties of the filler products available is paramount to maximize their efficacy while minimizing the risk of complications.[3]
Types of Filler
There are a number of filler options available each with its own unique sets of qualities. You and Dr. Gentile will go over which options will work best for you during your initial consultation.
Calcium Hydroxylapatite, Brand Name: Radiesse
Calcium Hydroxylapatite is found naturally in our bones and is often used to treat moderate-to-severe lines and wrinkles and to enhance the fullness of the cheeks and facial contours. It is not as popular as the Hyaluronic Acid Fillers.
Hyaluronic Acid, Brand Names: Restylane, Restylane Kysse (Lips), and Juvederm
Hyaluronic acid is a naturally occurring substance found in the body. It's found in the soft connective tissues and fluids surrounding the eyes. It's also in cartilage and joint fluids, as well as the skin tissue. It's extracted and processed and has become one of the most popular injectable fillers.
Kysse is the latest injectable to be approved and is used exclusively in your lips. The big advantage of Kysse is that it has been formulated to last twice the time of other fillers.
Injections can improve the skin's contour and reduce lines in the skin due to scars, injury or wrinkles.
Polylactic Acid, Brand Name: Sculptra
Polylactic acid is a synthetic dermal filler that jumpstarts your body's own production of collagen.
This substance is unique from other fillers because it doesn't produce immediate results. Instead, it stimulates your body's collagen production, so results appear over a period of a few months.
You will likely need around three monthly treatments to reach your results.   Because of the frequency of treatments it is not often used and has fallen in disfavor.
Benefits of Injectable Fillers
Immediately noticeable results
No recovery or downtime
Low risk
Long-lasting results
More youthful appearance
Increased feelings of confidence
Candidates
Anyone can get injectable fillers. The ideal candidate for this procedure is physically healthy and:
Has realistic goals and expectations
Is committed to maintaining good skincare
Personal Consultation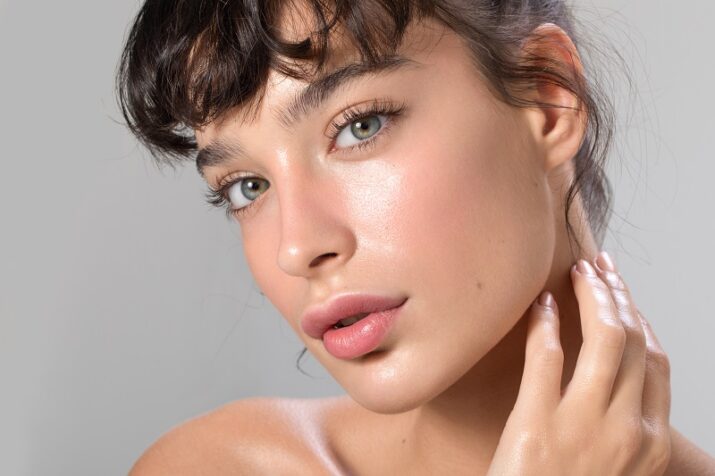 Dr. Gentile will ask about your general health during your consultation. After Dr. Gentile has assessed your health, you are ready for the procedure. Next, he will examine your face and try to understand exactly what your goal is.
It is important that you voice all questions and concerns during this consultation. Bringing a list of questions and anything you are worried about is a great idea.
Click here or call now at (361) 881-9999 to contact the Better You Cosmetic Surgery and Laser Center to schedule your consultation.
Preparation
Fillers are minimally invasive and take only a few minutes of time to administer so preparation is minimal.
Preferably 2 weeks prior to your procedure, you will need to stop any medications that can thin the blood such as Aspirin, Motrin Advil, etc.. 
Procedure
The process itself takes just a few moments for each injection. Dr. Herve Gentile will inject, and examine the treated area. You may feel a brief prick from the needle to anesthetize the entire middface, but it's an otherwise painless action. Additional fillers might be added to supplement initial injections to achieve optimal results. Overall, the process can take up to 10 minutes.
Recovery
You can return to all your daily activities or go back to work immediately after your procedure. You will also want to maintain healthy skin through the use of lotions, sunscreen, and other treatments and products.
Results
Results of injectable fillers are immediately noticeable, with patients presenting a more youthful face with added depth.
Clinical studies have shown a high degree of patient gratification with injectable fillers. On average, the vast majority of patients reported being highly satisfied with their outcomes.[3] 
Complementary Procedures
Botox
Botox is the patented anti-aging neuromodulator that relaxes the facial muscles, eliminating fine lines and wrinkles and creating a more youthful appearance. Often your result with fillers will be enhanced when combined with Botox.
Facelift
A facelift is a surgical anti-aging procedure that removes excess sagging skin to tighten and resurface the face, creating a more vibrant, younger look in the patient.
Skin Treatments
Skin treatments are a way to clear away blemishes and fortify your natural glow through medically-supervised skincare programs.  These treatments provide you with a minimally-invasive alternative to surgery in rejuvenating and improving skin tone and texture.  Another added bonus of a proper skincare regimen is that it can also maintain and prolong cosmetic surgery results.
Blepharoplasty
A blepharoplasty is a surgical procedure that alters the shape of the eyelid. Whether to improve your appearance or to repair functional problems with your eyelids, blepharoplasty can rejuvenate the eyes and their surrounding areas.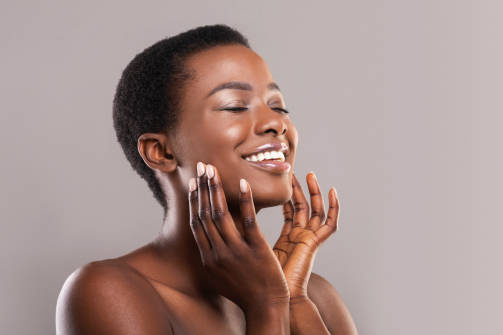 If you enjoyed learning all about injectable fillers, we highly recommend you check out Dr. Gentile's Blog. You'll find all sorts of useful content like FAQs, testimonials, beauty advice, and much more. 
Don't forget to also check out Dr. Gentile on Facebook, Twitter, and Youtube.
We hope to see you soon.
FAQ
What are Injectable Fillers?
Injectable fillers are non-invasive solutions that provide added volume, fullness, and depth in areas of the face and body where they are lacking. 
What Is the Difference Between Botox and Fillers?
Botox stops creases and wrinkles by relaxing the facial muscles. Botox in general treats the areas around the forehead and eyes.
Fillers use a special gel to essentially "fill in" areas lacking smoothness and volume. Fillers usually treat the areas around the mouth, lips, and cheeks, but fillers can also be used to treat the areas around the forehead and various scar tissues.
What Areas Can Injectable Fillers Treat?
Injectable fillers can be used to add dimension and volume to the lips, cheeks, chin, and nose. Talk to your doctor about which areas of your body would benefit the most from injectable fillers.
Are Injectable Fillers Safe?
The consensus from medical professionals states these are effective, safe, and promising procedures.[4]
Do Fillers Hurt?
Patients can experience small discomforts during their procedure, but local anesthetic reduces any pain. Discuss any concerns you may have with Dr. Gentile, and he can help adjust the procedure to your needs.
How Soon Will I Notice Results?
Results from injectable fillers are immediately noticeable. Your skin will look soft and lustrous in a natural-looking way.
Can I Smoke After Receiving Injectable Fillers?
You can smoke after receiving injectable fillers, but you probably shouldn't. While smoking doesn't directly affect your treatment, it's still very bad for your overall health, and it dries and ages the skin. 
How Long Do Fillers Last?
Depending on the filler, the usual duration is between six months and two years. Patients can extend their benefits through follow-up sessions with their doctor or med-spa specialist. 
References
Buck, D. W., Alam, M., & Kim, J. Y. (2009). Injectable fillers for facial rejuvenation: A review. Journal of Plastic, Reconstructive & Aesthetic Surgery, 62(1), 11-18. doi:https://doi.org/10.1016/j.bjps.2008.06.036
Carruthers J, Cohen SR, Joseph JH, Narins RS, Rubin M. The science and art of dermal fillers for soft-tissue augmentation. Journal of Drugs in Dermatology: JDD. 2009 Apr;8(4):335-350.
Sykes, J. M., Cotofana, S., Trevidic, P., Solish, N., Carruthers, J., Carruthers, A., . . . Remington, K. B. (2015). Upper Face: Clinical Anatomy and Regional Approaches with Injectable Fillers. Plastic and Reconstructive Surgery,136(1), 204S-218S. doi:https://doi.org/10.1097/PRS.0000000000001830
Lin, Z., Yang, K., Li, G., Wei, S., & Liu, Y. (2020). Efficacy and Safety of Subcutaneous Temporal Autologous Micro-fat Augmentation. Aesthetic Plastic Surgery. doi:10.1007/s00266-020-01741-y
Supplement to Plastic and Reconstructive Surgery, Temporary Dermal and Soft Tissue Fillers.  Guest Editors: Steven Fagien, MD and James Stuzin, MD Lippincott Williams and Wilkins, Vol 120, Number 65, Nov Issue 2007
Supplement to Plastic and Reconstructive Surgery, Soft Tissue Fillers and Neuromodulators: International and Multidisciplinary Perspectives.  Guest Editors: Steven Fagien, MD, Rebecca Fitzgerald, MD and Alan Matarasso, MD Wolters Kluwer, Vol 136, Number 5S, Nov 2015 Supplement