Lip Augmentation
Conveniently located to serve the areas of Corpus Christi and South Texas
Full, seductive- looking lips are highly sought – not just by celebrities but also by everyday women. Throughout the many cultures depicted in the works of famous artists, full and sensuous lips are considered a key element of what we consider beautiful even today. Lip augmentation provides a way for all females to achieve this plumped-up look, either through lip lifts or dermal fillers.
What is a Lip Augmentation?
Lip augmentation is a cosmetic procedure designed to give you a more fuller and plumper lips. An injectable dermal filler is currently the most common technique for lip augmentation. And while collagen used to be used with frequency in the past, hyaluronic acid fillers (HA) are used the most these days, as they are typically considered the safest. HA is a natural substance found in your body. When injected into the lips as filler, it increases the volume. Fat injections are another option, enlisting fat from another area of the body.
The use of lip lifts is another technique Dr. Gentile uses to enhance lips. It is most appropriate in patients presenting with thin lip from aging. You can discuss your options during your consultation with Dr. Gentile.
Reasons to Get Lip Augmentation
Those who suffer from low self-esteem due to extremely thin lips would likely feel more self-satisfied from the effects of the lip augmentation. This procedure can benefit women who have naturally thinner lips, or who have had their collagen and hyaluronic acid in the face diminish, a common result aging, and now hope to have their volume restored.
Additionally, certain types of lip fillers not only improve volume in the lips, they also are capable of filling in the wrinkles and fine lines present in the lips and skin around them.
Although results aren't permanent, you can enjoy the feeling of having fuller lips for about three to six months if you opt for a HA filler and much longer with lip lifts.
Candidates
Women who have had lips thin naturally due to the aging process are often good candidates for lip augmentation. In addition to plumping, lip augmentation can reduce the appearance of lipstick lines by filling the crease along the border of the lips and other wrinkles in the skin that typically come with aging. Even younger women, however, often have concerns about lips that are overly thin. Nearly all women are good candidates for lip augmentation as long as they educate themselves on both the benefits and the risks of the procedure.
What to Expect During the Consultation
The consultation is a wonderful process, as it gives both you and your surgeon the opportunity to get on the same page for your aesthetic goals. Be prepared for your consultation with Dr. Gentile by bringing a list of questions, a list of any medications you are on (and the dosages), and photos that will allow Dr. Gentile to see what your lip goals look like. As for questions, feel free to ask anything, but some things to consider touching on are the safeness of the products, how long the augmentation will last, and if results are reversible or removable.
Dr. Gentile will evaluate your general health, ask you about any pre-existing conditions or risk factors and he will examine your face. Once he has done these things, he will discuss your options, recommend a course of treatment, and discuss outcomes and any risks associated with said treatment. You should leave the consultation knowing what your ideal method for lip augmentation is and what you can expect from this, including the longevity of the results.
Preparing for Your Lip Augmentation
As previously mentioned, lip augmentation recovery is typically fairly short, and the preparation isn't all that extensive either. Of course, this depends on whether you're going with fillers or lifts, as the latter is more involved. If you are going with lifts, you need to ask Dr. Gentile whether you will need a ride home from the procedure. Also, be sure to be very open with him about what medications you are currently taking, even over-the-counter varieties. Anything that thins the blood should be avoided for two weeks prior to the procedure, as they could increase bruising, bleeding, and swelling. If you smoke, Dr. Gentile may ask you to quit for a certain time prior to the procedure to ensure the best results. Start thinking about maximizing your comfort, too; plan on wearing loose fitting clothes that won't have to go over your lips when you undress later.
Procedure Techniques
Soft tissue fillers like Collagen, Radiesse, and Hyaluronic Acid ( Restylane, Juvederm, Kysse), are injected into the lip under local numbing medication. These procedures can usually be completed within fifteen to twenty minutes.
If Dr. Gentile will be using lip lifts for augmentation, something which is especially beneficial both for those with perioral wrinkling and thin lips due to aging, it will also be administered under local anesthesia. Incisions are carefully placed along the vermillion border (the white and red portion of the lip) or hidden at the base of the nose. This will depend on whether you have significant or more moderate wrinkling around the mouth. These procedures can take as little as thirty minutes, depending on the patient's needs. The results are longer lasting than soft body fillers, but do come with certain risks that Dr. Gentile will discuss with you.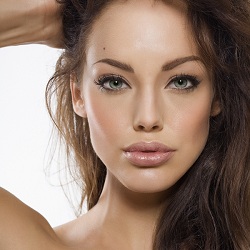 Fat transfer is another lip augmentation option that Dr. Gentile offers. As opposed to fillers that use human donor tissue (Collagen), or animal derivative (Restylane, Juvederm, Kysse), this utilizes your body's own tissue. The results are soft and natural-looking and, because the body's own tissue is used, the transfer rarely elicits rejections or allergic reactions. The area from which the fat is removed is typically the abdomen or thighs and is done with liposuction. This fat is then injected into the lips with a syringe and blunt needle, leaving only tiny prick marks. These transfers typically take place using local or light anesthesia, and Dr. Gentile will let you know his recommendation for safe and pleasing results.
After a lip lift or fat transfer augmentation procedure, patients will be given time to comfortably recover before their surgeon approves them for release that day.
Benefits of Lip Augmentation
Full, sensuous lips are the ideal aesthetic in just about any culture. When artfully done, lip augmentations can truly transform a woman's face.
While the body rapidly absorbs collagen injections, they will need a touch-up every 2-3 months. Fat injections last longer but are also more time consuming due to the fact that they require fat extraction from another area of the body. On occasions some of the fat transferred will be reabsorbed requiring a touch up with fillers. Hyaluronic Acid fillers are quickly becoming the most popular option due to patient satisfaction and their ability to add shape, structure, and volume. The results last about three to six months and they do require multiple treatments. The newest lip filler is KYSSE, which has been approved by the FDA can be considered a revolution. Kysse contains hyaluronic acid that has been modified to last longer in your body and has the potential to last up to a year compared to other fillers that can only last up to 3 months. Usually Dr. Gentile can use one syringe for 2 treatments thereby providing you some cost savings.
Pricing
The cost of your lip augmentation will vary based on your unique presenting issues and the treatment chosen based on these concerns. After sharing your goals and coming up with a treatment plan during your consultation with Dr. Gentile, you will be given a price quote for the procedure. Please contact our office and schedule a consultation today!
What to Expect During your Recovery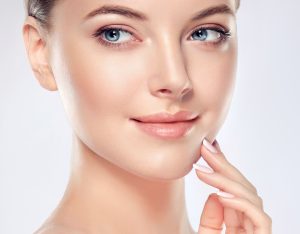 Whether you're getting lip fillers, a fat transfer procedure, or lip lifts, these will all be done right in Dr. Gentile's office. Your recovery period depends on which of these procedures has been chosen as ideal for your situation. Unless anesthesia is used (as with lip lifts and fat injections), most patients can resume normal activities the same day. Whatever the lip enhancement procedure, you can expect some bruising and swelling. With fillers, these side effects should subside the same day. If lip lifts were used, you can expect these effects to go away in about two weeks. Discomfort is typically minimal and rarely requires any prescription pain management.
If sutures were used for lip lifts, the outside ones will be self removed about 7 days post-surgery. The lips may feel numb throughout the healing process and still for up to three months after the procedure.