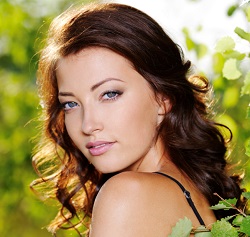 Does the bridge of your nose have a convex bump where it should be straight and flat? If so, you have a dorsal hump, a nasal malformation typically causes by the genes. Rhinoplasty is used to fix a variety of nasal problems, and this particular issue is a common one for patients.
In order to fix a dorsal hump and even out the bridge, your plastic surgeon will need to consider the transition between the bridge of the nose and the root, which is the name for the area at the very top of the bridge. It's also necessary to evaluate the transition between the bridge and the nasal tip.
These areas will be evaluated during your dorsal hump rhinoplasty consultation, as will the nose as a whole and many other areas; anything relating to proportions will be considered. Board-certified plastic surgeon Dr. Hervè Gentile will ensure that your rhinoplasty operation goes as smoothly as possible and will strive to make your aesthetic goals a reality. To set up a consultation, contact us today.