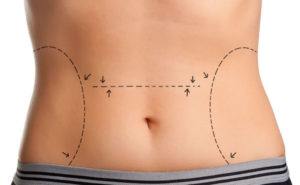 Does your stomach look loose, flabby, or distended? Unfortunately, diet and exercise alone may not be able to solve this problem. Pregnancy and weight loss commonly leave the abdomen stretched, wrinkled, or bulging. If you struggle to achieve a firm, flat stomach, this may be due to skin laxity on the abdomen, damaged abdominal muscles, stubborn fat, or a combination of these conditions.
A tummy tuck is a common body contouring surgery that targets the issues behind a flabby or "poochy" abdomen and delivers a tight, smooth stomach contour.
If you are struggling with any of the above conditions, you are an excellent candidate to achieve beautiful, life-changing tummy tuck results with Dr. Herve Gentile at A Better You Cosmetic Surgery and Laser Center. He will take the time to get to know you and your abdominal concerns so that he will better able to custom-tailor your tummy tuck surgery to your unique case.
Have questions about Tummy Tuck? Below are some of the top questions our patients have about the procedure:
What is involved in a tummy tuck?
A tummy tuck is a surgical procedure that targets skin laxity and compromised abdominal muscles to restore a tight, smooth abdominal contour. A tummy tuck requires an incision placed low on the pelvis, where it will be easily concealed within underwear and swimwear. Excess skin will be removed and abdominal muscles will be repaired or tightened as needed. If necessary, the belly button may be repositioned. Remaining skin will be secured in a flat, tight position.
The extent of the procedure will depend on the needs of your presenting abdominal issues as no two tummy tucks are quite the same!
What is the difference between a mini tummy tuck and a full tummy tuck?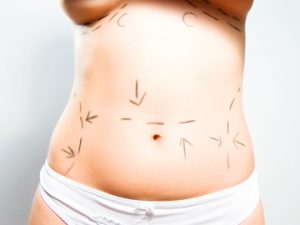 A full tummy tuck addresses lax skin, abdominal muscles, and unwanted fat from the pubis to the rib cage. The belly button may need to be repositioned during a full tummy tuck. A mini tummy tuck addresses the abdominal contour below the belly button. If your tummy problems are isolated to the lower portion of your abdomen, mini tummy tuck is an excellent way to address your issues. The mini tummy tuck will not impact the belly button. The incision for a mini tummy tuck be made low in the pelvis, but it will be smaller than the incision for the full tummy tuck.
How much is a full tummy tuck?
Tummy tuck pricing at A Better You Cosmetic Surgery & Laser Center starts at $5,970. Tummy tuck procedure pricing will vary on an individual basis depending on the details of your personalized treatment plan. For example, costs vary based on whether a patient decides to undergo their procedure in Dr. Gentile's accredited in-office surgical center or in the hospital. Quotes include anesthesia, surgeon's fee, and operating room costs. Dr. Gentile discounts procedure pricing for patients who will be combining multiple treatments.
Once you have finished customizing your treatment plan with Dr. Gentile, you will receive your personalized pricing quote.
What is extended tummy tuck?
Extended tummy tuck addresses loose skin which extends to the flanks resulting in a longer scar. Extended tummy tuck is often performed on patients who have undergone major weight loss. If needed, Dr. Gentile can combine extended tummy tuck with a back lift to achieve a circumferential body lift. This will enable Dr. Gentile to address muscle and skin laxity 360 degrees around the torso. Patients will enjoy a dramatically improved figure, easier mobility, and greater confidence for years!
Can I combine tummy tuck with other procedures?
Yes, tummy tuck can be combined with other procedures. Patients commonly combine thigh, arm, or buttocks lift with tummy tuck although for safety these procedures are performed at different stages. These lifting procedures will remove excess skin and achieve a slim, smooth contour in the desired area of the body. Combination body contouring procedures are highly customizable.
Tummy tuck is most often incorporated into Mommy Makeover, a broader combination of procedures designed to help women undo the negative effects of motherhood on their body. Therefore, women combine tummy tuck with breast surgeries like breast lift or breast augmentation to restore their tight, feminine figure.
How is a tummy tuck performed?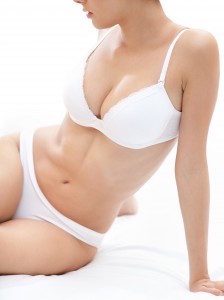 Tummy tuck is performed with the assistance of general anesthesia. Patients have the option of undergoing their tummy tuck in our state-of-the-art surgical center or in the hospital. The abdomen will be marked for surgery, and once patients are comfortably under anesthesia, Dr. Gentile will begin the tummy tuck procedure.
Tummy tuck is performed by making a single incision low in the abdomen. Depending on the patient's degree of skin laxity and muscle strain, Dr. Gentile may tighten the skin and abdominals from the ribs to the pelvis, or he may only need to address the skin and muscles below the belly button. The abdominal muscles will be tightened to create an internal corset and the excess skin will be removed thereby leaving you with a flatter contour.
Patients will be monitored by the surgical staff before they are approved to begin their recovery at home. All patients will receive personalized recovery instructions prior to surgery.
Do they cut through muscle for tummy tuck?
Tummy tuck will not cut the abdominal muscles. Abdominal muscles will be tightened or repaired to restore tight, healthy support of the abdomen. Tummy tuck is an excellent way to correct herniation, muscular strain or damage that commonly occurs during pregnancy.
How can I reduce my stomach fat?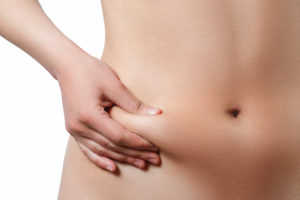 If you have soft, pudgy fat stores on your stomach that refuse to respond to diet and exercise, you are an excellent candidate to get rid of this fat for good with only liposuction. Liposuction is a minimally-invasive fat elimination surgery that targets and removes fat from the body gently and effectively. Dr. Gentile performs liposuction with a range of techniques, including tumescent, wet and superwet liposuction, superficial liposculpting, ultrasound-assisted liposuction, lipoplasty and laser liposuction. Each method offers its own benefits to the procedure and recovery time.
Liposuction is intended to address subcutaneous fat, which can form almost anywhere on the body, underneath the skin.
If your stomach fat is hard and round, you may be experiencing visceral fat. Visceral fat forms around the internal organs and cannot be addressed with liposuction. Visceral fat must be addressed with diet and exercise. Dr. Gentile will be able to assess the needs of your case during a private consultation.
Does a tummy tuck remove fat?
Only the fat with the portion of skin to be excised is removed. The remaining stubborn fat will be addressed with liposuction. If patients will be combining tummy tuck with liposuction, the two procedures may be performed at once or over multiple surgical stages, depending on the amount to be addressed.
Is it easier to lose weight after a tummy tuck?
Many patients find that they are more motivated to maintain a healthy, active lifestyle after they see the tight, smooth contours of their body after tummy tuck.
Tummy tuck often repairs abdominal muscles, which in turn improves patient's ability to exercise and maintain a healthy posture.
Which is better liposuction or tummy tuck?
Both are excellent ways to slim down the body! The procedure that you receive will depend on the unique needs of your case. A tummy tuck will address lax skin and muscle damage, while liposuction addresses only the fat between the skin and muscle.
How do I prepare for a tummy tuck?
Patients will receive personalized instructions to help them prepare for their tummy tuck. In general tummy tuck patients will be asked to discontinue smoking for 6 weeks prior to and 6 weeks following their surgery date as well as stopping all herbs and other over the counter meds.
How dangerous is a tummy tuck?
Tummy tuck, when performed by a board-certified plastic surgeon in an accredited surgical facility, is not a dangerous procedure.
It is important to share your medical history and notify Dr. Gentile if you have any pre-existing conditions so that he can make sure your procedure is safe and appropriate for you.
Will a tummy tuck address a C-section scar?
Tummy tuck is not intended to address C-section scars. However, due to the fact that the skin of the lower abdomen will be excised, C-section scars are sometimes removed during tummy tuck.
How long does it take to recover from a tummy tuck?
Most patients are able to get back to work ten days after their tummy tuck. Recovery times will vary depending on the extent of your procedure and your personal healing rate. Swelling will decrease and you will feel more like your old self with every passing week!