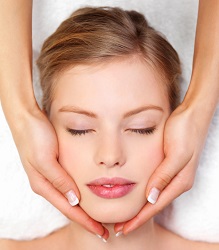 Smooth, beautiful, younger-looking skin can be yours with the help of a chemical peel. This procedure is very versatile. Can a chemical peel cure your specific skin issues?
Chemical peels can ease and sometimes remove a variety of aesthetic imperfections. They're used to heal wrinkled skin, acne, rough patches, scarred skin, larger-than-normal pores, liver spots, age spots, freckling, and other pigmentation inconsistencies. Sun damage heals particularly well when subjected to peels.
The best way to find out if a chemical peel is right for you is through a consultation with Dr. Hervè Gentile. With his history of satisfied patients and years of experience, this board-certified plastic surgeon is the perfect choice for a chemical peel. To arrange a consultation, contact us today!