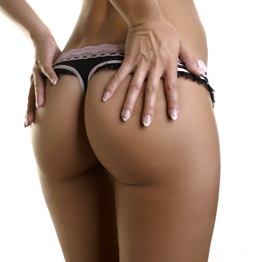 Do you feel like you're lacking in the backside? Want a better-looking booty with enviable curves? Try buttock implants for a quality look and feel!
Getting silicone buttock implants will add curviness and volume to the upper part and sides of your buttocks. They also add the same type of firmness you'd get from working out on a regular basis – but with none of the effort!
If you're ready to learn more about buttock implants, contact us and make an appointment! You'll talk to board-certified plastic surgeon Dr. Hervè Gentile, who will make a surgical plan and tell you how to prepare for the procedure. When swimsuit season comes around, you'll be able to show off a butt that's out of this world!