Earlobe Repair
Conveniently located to serve the areas of Corpus Christi and South Texas
Earlobe repair is a reconstructive procedure that fixes a torn or split earlobe to restore the original appearance.
Restore the Appearance of Your Ears
Have you had an accident related to your earlobes? Maybe the decision you made in your youth for plug earrings or gauges no longer fits your current disposition. Don't worry because earlobe repair can fix torn, split, or stretched earlobes. However injured your ear, Dr. Gentile can reconstruct your earlobe to resemble its pre-injured state.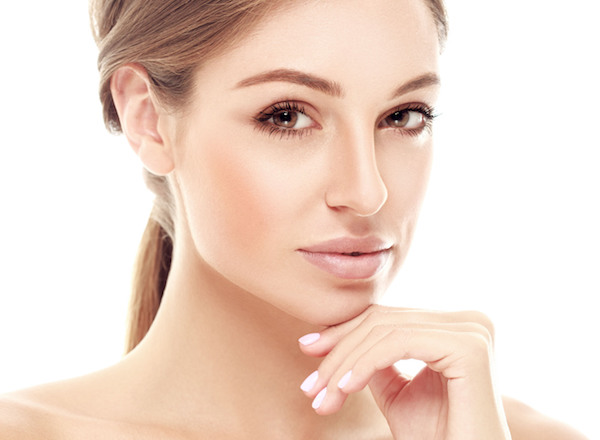 Dr. Hervé Gentile is a plastic surgeon specializing in cosmetic surgery of the face, nose, breast and body. He is one of a handful of surgeons certified by both the American Board of Plastic Surgery and the American Board of Facial Plastic and Reconstructive Surgery. He brings his fine American and European training to his Corpus Christi community in South Texas.    In addition to being an established expert in the surgical arts, Dr. Gentile also sculpts and paints in his free time.  With plastic and reconstructive surgery, Dr. Gentile combines the precision of surgery and the aesthetic beauty of art into a single life calling.  Contact us to learn more about our reconstructive surgeries. Call (361) 881-9999 to schedule a consultation.
About
Earlobe repair is a simple procedure that can be performed under local anesthesia. The sutures used to stitch up the earlobes stay in about a week. It takes about 6 weeks before the ears completely heal and earrings can be worn again.
Split earlobe repair is not nearly as involved as a full otoplasty procedure. There are many people who have been permanently harmed by some unfortunate (and painful) mishap involving pierced ears. Dr. Gentile can safely correct a split earlobe. It's a simple procedure resulting in no downtime for you.
Benefits
Improve the appearance of the ears
Resolve a source of possible insecurity
Expand the repertoire of hairstyles you can wear
Boost your confidence
Am I a Good Candidate for Earlobe Repair?
Ideal candidates for earlobe repair are people who have sustained some sort of injury or other condition to their ear and wish to correct that issue through revision surgery. Practically anyone with a damaged ear can make a good candidate. During your consultation, Dr. Gentile will review your condition and determine your viability as a candidate for earlobe repair.
Your Personal Consultation with Dr. Gentile
Dr. Gentile wants to hear your story.  For him, it is his highest calling to bring his aesthetic skills to bear so that a patient may finally experience both physical and emotional relief.  
Dr. Gentile is always honored to use plastic surgery skills to improve the quality of life for his patients. Your private, confidential consultation with the doctor is your opportunity to tell him your story. We invite you to bring along any relevant medical records that will be pertinent to the doctor while he determines your candidacy for the procedure. Ask any questions you may have and Dr. Gentile will be happy to answer them.
Dr. Gentile earned Castle Connolly's America's Top Doctors designation and his peers selected him as one of the Best Doctors in America®, an award created by Harvard Medical School to verify a list of top doctors that families can trust.  You can also read reviews from some of Dr. Gentile's patients.
"I have dedicated myself to the highest standards of the art of plastic surgery, but I never forget the human need."

Dr. Hervé Gentile on his craft
Dr. Gentile will recommend your personalized course of treatment based on your goals and the results of your physical examination.  Contact us to learn more. Call (361) 881-9999 to schedule your personal consultation.   
Safe Preparation
Abstain from alcohol for a week before your procedure. Follow any additional instructions provided to you to ensure your body is prepared. Also, abstain from smoking for at least two weeks before your procedure. Smoking also carries a greater risk of complications even during a simple procedure such as earlobe repair. You may have to pause certain medications or supplements you take. In particular, blood-thinning medications such as ibuprofen and aspirin and supplements such as ginseng and ginkgo biloba should be paused.
Split Earlobe Repair
A torn earlobe is very often due to some unfortunate (and painful) mishap involving pierced ears. Dr. Gentile can safely correct a split earlobe. He shall employ his delicate and elegant reconstruction techniques. It's a simple procedure resulting in no downtime for you.
The outer ear is simply supple cartilage.  Ears are far more vulnerable than the surrounding bone.
When you arrive for your procedure, the staff will make you comfortable in your private room.  Your surgeon will mark the area around the earlobe to guide the surgery.  Which specific technique will be employed depends on the unique nature of your injury.  Straight-line repair is the simplest procedure for incomplete split lobes.  However, many earlobe injuries require more complex repair.  A zig-zag pattern is often used in these cases because it provides a great foundation for the eventual healing of your ear.[1]   Then, your surgeon will prep the area with alcohol and numbing cream.  A local anesthetic helps minimize the discomfort.  
After preparing the wound to maximize healthy healing, your surgeon will suture the earlobe closed. These sutures stay in place for about a week. When you attend your scheduled follow-up appointment, the surgeon will remove the sutures.
Plug/Gauge Ear Repair
Plugged or gauge ear repair requires fixing the excess stretched skin to allow the ear to heal properly. This procedure works very similarly to split or torn repair but requires a more complex repair. After the removal of excess skin, the remaining skin may be rotated to produce the most natural binding.[2]
Healthy Recovery
Recovery from earlobe repair is straightforward and relatively easy. The healing process usually takes about 7 days. You help usher in a quick recovery by taking several steps to ensure your body heals at an optimal rate. Take any medication prescribed on the required schedule. Avoid smoking or excessive alcohol while you recover. You want your body to operate at peak capacity.
Keep your head elevated when you sleep for the first few days. Use a few pillows to prop yourself up and support your neck.
Results
After your revision surgery, you will enjoy enduring results that will provide you with a boost in satisfaction for years to come. Earlobe repair demonstrates in time great results due to the relative simplicity of the procedure and the malleable nature of the earlobe. This combination allows skilled surgeons to repair the damage and restore an alluring appearance to the blemish.
In surveys of patient satisfaction, researchers found rates as high as 100%.[3]  This results from the extremely low rate of complications and the easy execution of the required techniques by experienced surgeons.
How Much Does Earlobe Repair Cost in Texas?
Earlobe repair is simple, but the variations are countless. Earlobe repairs, while relatively comfortable procedures, can still range from simple to more involved. As part of your consultation, Dr. Gentile will include comprehensive pricing that explains all the costs involved. Gentile's cost breakdown carries no hidden costs.
FAQ
Can I re-pierce my ears in the same location after earlobe repair?
In most cases, it's better to re-pierce the ears in a slightly different location than the original piercing.  Moving the piercing to a slightly different position ensures the earlobe has the maximum amount of support.
What are some common causes of earlobe damage?
Earlobe damage has a number of possible causes. Some of the most common causes that we see in our practice can be reduced by following the following guidelines.
• Refrain from wearing very heavy earrings for extended periods.
• Remove earrings that might catch when using the phone.
• Take off your earrings when you visit a hair salon or have someone cut your hair.
• Remember that babies and little children are attracted to earrings and might grab them.
• Be aware of earrings or remove them when taking off sweaters or other clothing that might catch on them.
• If you have children, don't supply them with dangling earrings that might rip easily.
How long should I wait until I re-pierce my ears?
The absolute minimum is 6-8 weeks. We recommend waiting at least 3 months to ensure your earlobe has enough time to properly recuperate.
References
Altıntaş, A., Çelik, M., Yeğin, Y., & Kayabaşoğlu, G. (2017). Auricular Lobuloplasty. Turkish archives of otorhinolaryngology, 55(4), 172–176. https://doi.org/10.5152/tao.2017.2675
de la Sotta, Pilar, Paredes, Natalia, Lasalle, Miguel Angel. (2010). Repair of Dilated Earlobe Due to Plug Piercing, Dermatologic Surgery: October 2010 – Volume 36 – Issue 10 – p 1621-1623 doi: 10.1111/j.1524-4725.2010.01695.x